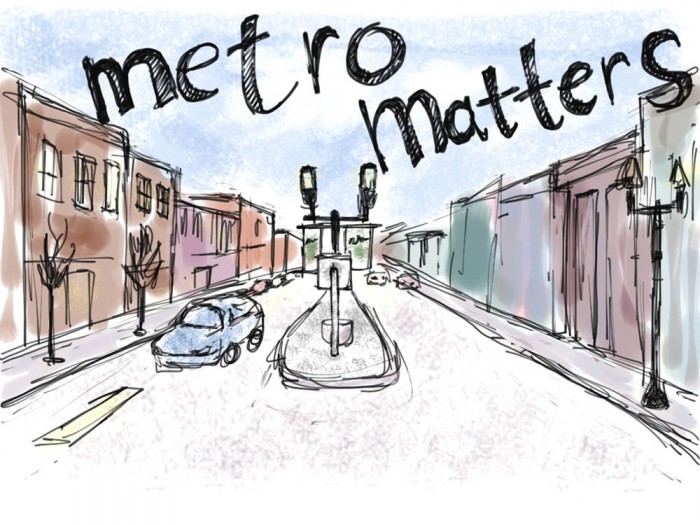 Story by Cheri Clair
This organization began as the Michigan Suburbs Alliance in early 2002. It started as a group of southeast Michigan's older suburbs banding together to deal with the problem of losing residents to newer subdivisions in younger suburbs. Developers were passing them over because they did not want to deal with the complications of "redeveloping" already existing infrastructure and a deficient state finance system that was disproportionately hurting their aging communities.
In ten years time, the Alliance had grown to include 31 of the region's mature, "inner-ring" suburbs, representing more than one million residents. They have formed many partnerships and collaborations. Much local action was brought about by the experience and wisdom of many.
By the early 2010s, the Alliance realized their mission had changed. Their best successes had come about through collaborations with local government, business leaders, civic leaders, and advocacy organizations. Through their work, they saw the need for, and decided to become, a new organization, one that would consistently create new opportunities.
The organization knew their strength was in their interdependence. They recognized that by focusing on their similarities rather than their differences, their potential as a region could open far more opportunities for successful change.
The organization had been working with the City of Detroit, and many more stakeholders. However, they noticed there was a discrepancy between their beliefs and their practices. Their identity had to change, so they began the process of re-branding the organization. After more than a year of research and planning, they unveiled their new identity: Metro Matters.
Their website proclaims as their vision: "Pursuing a future where communities share economic, environmental and social success, Metro Matters envisions metropolitan centers that preserve the unique character of individual communities while striving toward a unified and equitable region where the citizens are empowered as an effective regional force."
Their 14-member Board of Directors, which includes city managers, professors, mayors, and other civic leaders, guides Metro Matters. Additionally, they engage a diverse group of residents in municipal and regional affairs.
They engage residents through providing access to basic information through programs like "On Board," as well as providing resources to participate in high-level decision making through programs like "Regionwise."
One of the things they are doing is building vibrant cities, through programs such as "Green Anchors." The organization transformed a handful of foreclosed homes in a single neighborhood into living examples of sustainable buildings and communities. From this small beginning, Green Anchors seeks to reinvent residential communities, one house at a time.
If you are interested in becoming involved in what Metro Matters does, it is a 501(c)(3) nonprofit organization which recruits talented, entrepreneurial people who share their desire to advance regionalism and equity. Information can be found on their website. Scroll over 'About' and click on 'Careers.' There is also a page on their site where interested parties can donate to the organization.
Metro Matters
22757 Woodward Avenue, Suite 250
Ferndale, MI 48220
(866) 960-8803
www.metromatters.org
If something happened with our health, we believe there is a solution to any maladies in a medicament. What medicines do patients purchase online? Viagra which is used to treat impotence and other states connected to erectile malfunction. Learn more about "sildenafil". What men talk about "viagra stories"? The most vital aspect you must look for is "sildenafil citrate". Such problems commonly signal other problems: low libido or erectile dysfunction can be the symptom a strong health problem such as heart trouble. Causes of sexual malfunction turn on injury to the penis. Chronic disease, several medicaments, and a condition called Peyronie's disease can also cause sexual dysfunction. Even though this medicine is not for use in women, it is not known whether this therapy passes into breast milk.