Ferndale's Jimmie Thompson Hosts A Great Exhibit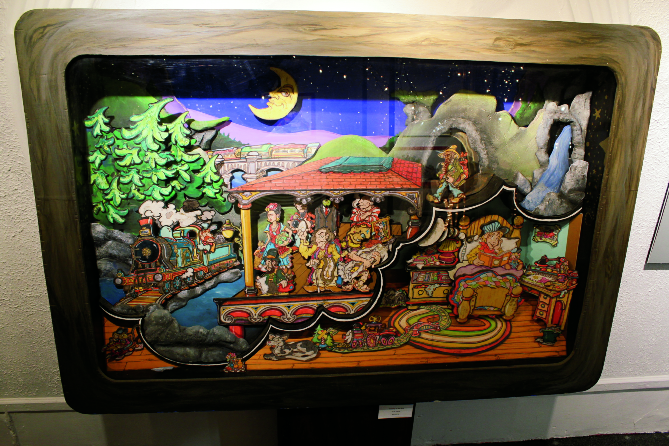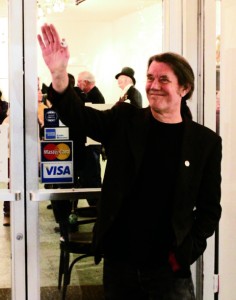 JIMMIE THOMPSON, who creates Ferntales for these very pages, will be exhibiting a selection of his artwork at MIX Ypsilanti through the end of February. Jimmie has been putting smiles on faces for years. He's best known for his whimsical, jawdropping float designs featured in America's Thanksgiving Parade in Detroit. A quarter century of his float design concept drawings, other design work for festivals and events, and some 3D sculptures are on view. Selected works, as well as prints, are for sale.
The opening night celebration on February 5 was lively and well-attended. If you're in the Ypsilanti / Ann Arbor area, be sure to stop by and join the parade!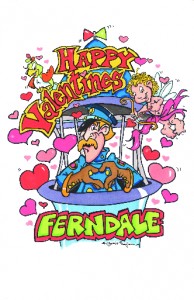 MIX Ypsilanti is located at 130 West Michigan Avenue in downtown Ypsilanti. In addition to their gallery space, they also feature quality, gently-used clothing and vintage housewares. Check out their blog at www.mix thestore. com/blog or call them at (734) 961 8704.
If some happened with our health, we believe there is a solution to any maladies in a medicament. What medicines do patients purchase online? Viagra which is used to treat impotency and other states coupled to erectile dysfunction. Learn more about "sildenafil". What people talk about "viagra stories"? The most vital aspect you must look for is "sildenafil citrate". Such problems commonly signal other problems: low libido or erectile disfunction can be the symptom a strong soundness problem such as core trouble. Causes of sexual malfunction turn on injury to the penis. Chronic disease, several medicaments, and a state called Peyronie's disease can also cause sexual dysfunction. Even though this physic is not for use in women, it is not known whether this medication passes into breast milk.