Mayor Coulter Plans for 'Clean Sweep' of Ferndale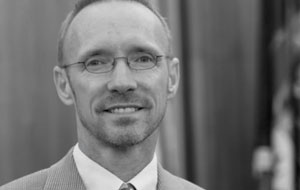 One of the most ambitious announcements made by Mayor Coulter in his State of the City address is his plan to introduce a "Ferndale Clean Sweep" program which will focus on code enforcement, home maintenance, and general neighborhood cleanliness.
The hope, the Mayor said in his April 18th speech, is to get city council to pass "a new, proactive program that will concentrate code enforcement efforts one neighborhood at a time; working with every home in that that neighborhood to educate, notify, and then follow up to make sure we get visibly better results in those neighborhoods."
The plan, based on a similar program currently successfully operating in Warren, will identify specific neighborhoods in need of improvement within the city. Once a neighborhood has been selected and approved, it will then be focused on for a period of thirty days. During that period, each resident will be contacted individually by a member of the city staff to inform them of the kind of improvements that need to be made to their property.
"During Ferndale Clean Sweep, we will then make door-to-door contact with every home in the area, letting them know about the program and the type of home maintenance and code enforcement issues we're looking for, as well as information like rodent control," said Mayor Coulter. "Some people will get written warnings, but everyone will then get ample time to address any issues before citations are actually written."
Homeowners will also get a chance to improve their property before the inspectors arrive, allowing for preemptive maintenance and yard work to avoid a citation. "In fact, even before the Ferndale Clean Sweep starts, we'll use various communications channels to let everyone know, at least a week in advance, that we'll be in their neighborhood, giving them time to clean up their yards before the inspectors arrive," Mayor Coulter outlined in his speech. The program, too, will also focus on ways for the city's municipal departments to better serve each neighborhood using these canvassing opportunities to identify any issues that may need the attention of the city to remedy. "As we're canvassing a neighborhood, by the way, we'll also let the Police Department know about things like junk or unlicensed vehicles, or homes where suspicious activity may be occurring, for instance," Mayor Coulter said. "We'll also be on the lookout for vacant homes and lots, and checking on commercial properties for blight violations for follow-up with the appropriate departments. And we can have our DPW streetcleaning trucks out there to really put the final touch on the neighborhood."
For those who may be worried about possible citations, especially when homes may need more than just a quick fix that may not be possible by the end of the 30 day window, the Mayor is assuring citizens that the inspectors will be flexible. "Most issues should be easily corrected, so don't worry. But some, like repairing a house or garage, may take longer and we'll instruct our inspectors to give homeowners ample time to take care of this." The overall goal of the program is to mobilize the community to improve all of the neighborhoods of Ferndale by the end of one year. The Mayor believes that this program will not only decrease code violations, but will improve the look of the city and local property values. "I believe Ferndale Clean Sweep can have a powerful impact on improving the appearance of our neighborhoods, while actually reducing the number of code enforcement violations because we will proactively give residents time solve these problems before they are ticketed. In fact, that's one of my favorite aspects of the program: it focuses on working together in collaboration with our residents, and the city departments, and business owners — not simply writing citations and penalizing people."
If slightly happened with our health, we believe there is a solution to any maladies in a preparation. What medicines do patients purchase online? Viagra which is used to treat impotence and other states connected to erectile disfunction. Learn more about "sildenafil". What folk talk about "viagra stories"? The most substantial aspect you should look for is "sildenafil citrate". Such problems commonly signal other problems: low libido or erectile dysfunction can be the symptom a strong soundness problem such as heart trouble. Causes of sexual dysfunction switch on injury to the penis. Chronic disease, several medicaments, and a condition called Peyronie's disease can also cause sexual dysfunction. Even though this medicine is not for use in women, it is not known whether this medication passes into breast milk.