Increasing the Value of Your Home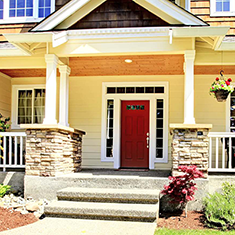 By Sara E. Teller
IF YOUR HOUSE IS ABOUT TO GO ON THE MARKET, THERE ARE CERTAIN PROVEN STEPS THAT WILL INCREASE IT'S VALUE AND SALABILITY.
We spoke with Frank Thomas, a top contractor in lower Oakland County, to learn about why homeowners may want to increase their home's value, and what can be done to do so. He said, "Either they want to live there and want things to be comfortable and pleasant; to look good and to feel good about what they've done. Or they're putting their home on the market and want to appease new buyers."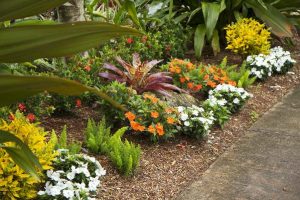 To appease those buyers and to make a home more competitive, opting for neutral paint colors over dramatic, statement colors will help sell a property faster. Frank says, "If a homeowner is putting their place on the market, it's important to appeal to a wide range of buyers. This means avoiding customized décor or making it specific to their taste."
It also pays to do some research in order to target a home's style and décor to what's coveted in the area. Go to open houses, take notes on how friends décor- ate, and read home magazines, preferably local ones. "It's important to know the market and stay on top of trends. People change, the market changes," said Thomas. Going for popular appeal is a no-brainer when you are starting from scratch and staging an empty home. Staging homes, when possible, is highly recommended.
INCREASING VALUE, INSIDE & OUT
FOR THE INTERIOR, MANY DON'T WANT TO, or can't, spend the money to fully rehab their kitchens and bathrooms, but there are simple things that anyone can do to make a big difference. Here are some ideas:
• Declutter: Simply removing clutter and keeping everything tidy not only can add appeal, but make a space seem bigger too.
• Scents: Tending to, and eliminating, any lingering odors (i.e., from smoke or pets), can go a long way.
• Fixtures: Changing out faucets, cabinet hardware, and light fixtures are all easy, inexpensive ways to update kitchens and bathrooms without going all in.
For the exterior of your home, there are simple touches that will help make a great first impression. Curb appeal is incredibly important. When buyers browse through real estate listings online, the exterior is the first thing they see (and maybe the last if the house isn't dressed to impress).
• Landscaping: You can update your home's landscaping to add more character and charm. This just takes a trip to the nursery and some dirt under your fingernails.
• The Front Door: A home's front door is a central focal point. Staining, repainting, or replacing it can help start a tour the right away.
• Replace & Renew: Installing new exterior fixtures, shutters, and storm doors are all quick upgrades. Even getting new house address numbers can making a surprising difference in the look of your home.
None of these fixes cost much money, but they will all give your home a great boost.
GETTING THE MOST BANG FOR YOUR BUCK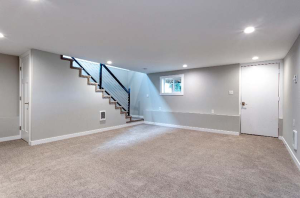 OF COURSE, SOME INVESTMENTS GIVE HOMEOWNERS MORE BANG for their buck than others. Kitchens and bathrooms are two hot spots that are worth focusing efforts on. They can make or break a home sale, but they can also break the bank if you go overboard with renovations. Luckily, there are ways to dress them up that are budget-friendly, like changing out cabinet hardware or swapping out faucets and fixtures.
One great investment area people often overlook is the basement. Completely finishing the basement
might be impractical, but smaller steps like "giving it a new coat of paint or adding flooring to sections" can add a lot of appeal, said Thomas, who also recommends that homeowners pick a theme and have fun with it. "Whether that be a party basement, a gaming area, a kids' space, or a gathering space," Thomas suggests that sellers "plant the seed" for buyers to better understand the value it adds. Introducing some furniture and décor to fit the theme will do the trick.
WHERE NOT TO SPEND YOUR MONEY
SOME HOME INVESTMENTS MAY NOT BE WORTH YOUR TIME OR MONEY. If you're looking to make substantial renovations to sell your home, it pays to take a critical look at the potential return on investment. The biggest problem, like we mentioned before, is decorating a home about to go on the market for yourself and what appeals to you, and not creating a neutral, blank slate that encourages the homebuyer to envision themselves there. Thomas said, "Some people might not like the neutral option, but they can still be satisfied with it and change it themselves." It is always best to avoid over-customizing.
GET PROFESSIONAL HELP
IF DECIDING TO WORK WITH A PROFESSIONAL to get the job done, Thomas suggest, "Hire someone who has a good track record of starting and completing a job within a committed amount of time – who will show up when they say they will. For the past 15 years, it seems to be an epidemic and it's sad, but people are leaving jobs unfinished, or they can't commit to windows of time. You want to work with someone reliable."
About Frank Thomas: Frank Thomas is an independently licensed contractor with more than 30 years experience. He specializes in tackling home repairs, full interior/ exterior renovations, finishing incomplete projects, and flipping homes. A top-rated provider on Angi (formerly Angie's List), Thomas services lower Oakland County. He can be reached by calling or texting 248-901-6920.