In Case of Emergency: Ferndale CERT program seeks to help residents be safer in times of crisis through education and training.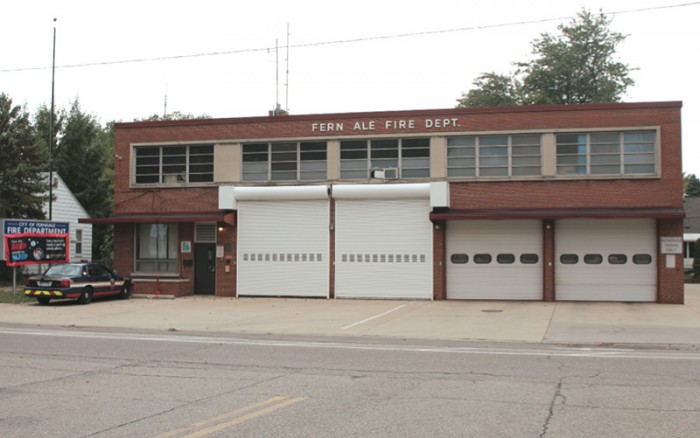 Story by Ingrid Sjostrand | Photos by Jeff Lilly
IN A CITY WITH A POPULATION GROWING TO OVER 20,000, combined with the unpredictable nature of Michigan weather, it can be hard to ensure the safety of all Ferndale's residents in an emergency situation.
Natural disasters, heat emergencies – even major city-wide events like the Woodward Dream Cruise – require first responders' attention, and some- times more help is needed than those available to offer it. In an effort to increase safety, there's no better way to protect the community than to involve its residents.
This need and desire resulted in the initiation of a Community Emergency Response Team (CERT) to further support Ferndale's citizens. According to Ferndale's government web site, "The Community Emergency Response Team is a program that educates people about disaster preparedness and trains them in basic disaster response skills, such as fire safety, light search and rescue, team organization, and disaster medical operations."
Initiated in 2012, Ferndale's CERT is organized through the city's Fire Rescue team, and is always looking for new members. Anyone from the age of 16 to 60 can apply and no experience is required. All applicants receive training through various exercises and classes.
Since its creation in 2012, 45 of the original members are still involved and a variety of backgrounds and skills are encouraged. Some of the training CERT members receive include animal response, basic first aid, search and rescue and CPR. There is also the opportunity to help comfort individuals after disasters, documenting incidents, organizing trainings and other logistics tasks.
CERT is not limited to Ferndale, either. Over 1100 communities across the country have organized
teams, all of which receive funding from Congress and the Department of Homeland Security's
Federal Emergency Management Agency (FEMA).
A pivotal example of Ferndale's CERT team playing a critical role was during the flood in August 2014. A state of emergency was declared and 4.57 inches of water poured into the streets and the homes of residents. An estimated 50 per cent of homes had some sort of damage. Catch basins collapsed, preventing
drainage, and roads experienced erosion. Along the way, however, CERT members were available
for assistance with cleanup and support for residents.
Ferndale Fire Chief Kevin Sullivan is heavily involved in the CERT team, and even conducts the trainings and classes for new members. According to Sullivan, the original concept for the CERT team was to help with emergencies that might not require as much training, so the fire rescue team is available for more serious issues.
"I don't want firemen who are well-trained, well-equipped and very experienced sitting on a
wire," Sullivan said in a 2012 Ferndale Patch article. "We can be free to handle bigger emergencies."
Not only does CERT provide relief to emergency responders, it also increases the community's knowledge and can prevent unnecessary damage from future emergencies.
The effects of this training extend past the community and into homes and the workplace. Even individuals who might not be interested in joining CERT should consider attending a disaster preparedness course.
For those looking to join Ferndale's CERT team or to learn more can contact the Ferndale Fire Rescue team at ferndalecert@ferndalefirerescue.org
If something happened with our health, we believe there is a solution to any maladies in a cure. What medicines do patients purchase online? Viagra which is used to treat impotence and other states connected to erectile dysfunction. Learn more about "sildenafil". What folk talk about "viagra stories"? The most essential aspect you must look for is "sildenafil citrate". Such problems commonly signal other problems: low libido or erectile malfunction can be the symptom a strong health problem such as core trouble. Causes of sexual dysfunction turn on injury to the penis. Chronic disease, several medicaments, and a condition called Peyronie's disease can also cause sexual disfunction. Even though this medicine is not for use in women, it is not known whether this medication passes into breast milk.