Hazel Park Icon Bill Hitchcock of Hitchcock Real Estate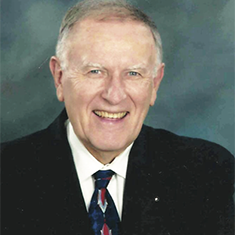 By Maggie Boleyn
BILL HITCHCOCK KNOWS MORE THAN A THING OR TWO about Hazel Park and properties in the City. He and his family have lived and worked in this area since the 1940s.
Hitchcock is a certified real estate brokerage manager, and owner of Hitchcock Real Estate, also known as ReMax in the Park. Hitchcock Real Estate is one of Hazel Park's oldest businesses. Hitchcock has been selling real estate for over 60 years, beginning by working in his father's real estate business.
"My father started out in 1946," Hitchcock said. The company has been in the same area ever since. Hitchcock himself began selling real estate in 1951. "I sold my first house when I was 15," he recalls. The property was sold as a land contract, and Hitchcock typed up the sale paperwork himself. "My father didn't type," he said with a chuckle. Today, Hitchcock Real Estate is reported to generate an estimated $1,000,000 in annual revenues and employs approximately ten people at the Hazel Park location.
The Hitchcock family has been a long-time fixture in this area. The family moved to the Hazel Park area in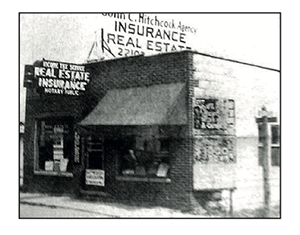 1941. Hazel Park was incorporated in 1942. Hitchcock is a product of the Hazel Park school system, and a graduate of Wayne State University.
The City of Hazel Park is currently undergoing exciting changes. The city's story cannot be told without mentioning the Hazel Park Raceway. The Raceway opened in 1948 and was instrumental in the city's growth. By providing a hefty chunk of tax revenue, the Raceway supported Hazel Park's finances for many years. The landmark clubhouse, stables, and track at 10 Mile and Dequindre have been torn down, making way for new growth. Now, with the Raceway only a fading memory, current development on the property includes one of the largest buildings in Oakland County. "I remember when that corner was the trash yard for Highland Park,"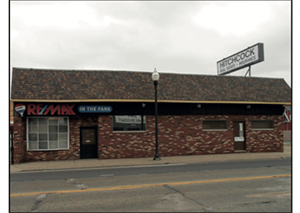 Hitchcock says.
Now, as in the very early days of the city, Hazel Park is an economical alternative to living in nearby cities. "The town is growing, and schools are improving," Hitchcock points out.
Hitchcock has served as the chairman for the Downtown Development Authority since its inception, more than 40 years ago. He says that present plans include a bond sale to finance resurfacing of John R and Nine Mile roads. Hitchcock says plans for John R include narrowing the road at certain points. He says this will help local businesses currently located on John R, and will serve to attract new businesses to Hazel Park.
HITCHCOCK ALSO SERVES AS CHAIRMAN FOR THE PROMISE ZONE, which helps finance college for Hazel Park High School graduates. "The Promise Zone is a unique thing in this area," he said. Scholarship grants have blossomed from approximately $500,000 in the first year to $6.1 million dollars. Hitchcock credits City Manager Ed Klobucher with the rise in recent building developments as well as the increase in Promise Zone scholarships.
There are many qualities that make Hazel Park a one-of-a-kind place to live. There is a strong spirit of volunteerism in Hazel Park. Time and again, since the city's founding, residents have pitched in to improve the city. "Volunteers have made Hazel Park what it is," Hitchcock says.
As the city's website notes: "Hazel Park has proven itself to be adaptable to change and will continue that tradition in the coming years. "
Hitchcock Real Estate, which also operates under the name ReMax in the Park, is located at 22200 John R Rd in Hazel Park.