Ferndale Seniors: What We Do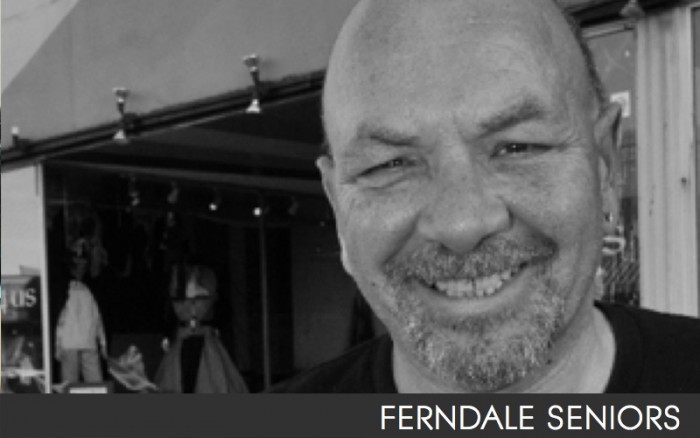 By: Jeannie Davis
A QUESTION I AM ASKED most often is, "What do you seniors do?" Aside from our trips, and occasional special meetings, most people have no idea of who we are, and what we really do. You all think of us as a group of old people who appear to be slightly out of touch with the real world. You see us out at restaurants, or at an event, and you chat politely, as you would do with your grandmother or favorite aunt, and that is it. We are a group to you, not individuals. In some portion of your mind, we play bingo, compare illnesses, and sell cook- ies. Yeah, right!
We may get on our short bus as a group, but look closer, and really see us as we tour Ikea. See how Valerie and Betsy tour the store, chatting, looking at everything, and buying little, just happy to be out with friends. Jean Russell is seri- ous, she came with a mental list, and is sticking to it.
We attend every special exhibit at the Detroit Institute of Arts. Joyce Littlejohn and I can be counted on to take the longest, reading each explanation, and carefully gazing at all the images. Nancy Johns can be counted to hit the gift store first, never leaving empty-handed. Then, we all do lunch in the cafeteria.
Most summers we do the Riverwalk, strolling by the water and chatting. Even our bus driver, Greg, gets in on this, lead- ing the pack. Virginia and Joyce and I are second, with Sheila and Peggy not far behind. A few of the others sit on the benches and enjoy the sunshine.
Our meetings are either informative or entertaining. We have speakers like Garry Taylor from the Ferndale Historic Muse- um, who is coming on Wednesday, April 22 to talk about an interesting aspect of Ferndale's history. At other times, we are just silly and have fun. On Wednesday, April 8, we will have an Easter egg hunt! I know, it's after Easter, but, who cares? We are going to hide plastic eggs containing gift certificates, lottery tickets, and candy, and then let the members search. I love watching the ladies spread out and hunt. Even the quiet ones like Joyce Williams and Eva join in and find a prize.
In June, we will go to the Frida Kahlo exhibit at the DIA.
To further enhance this experience, we are hosting a docent from the DIA at the May 27 meeting to show slides and speak about Frida and Diego Rivera and their year in Detroit.
Virginia has a particular love of dive bar hamburgers, and she has arranged a tour of Ferndale's shot and a beer bars, complete with burgers.
In the summer, one of our meetings is a pot luck barbeque, with everyone bringing a dish. I always bring my butter- milk pie, Joyce brings her spaghetti salad, Katie swoops in with her famous baked beans. At Thanksgiving time, we do another pot luck, with the turkey catered, and we bring all the fixings, potatoes, salads, and desserts.
Joyce Bannon helps knitters and crochet people on Tuesdays, as well as helping in the kitchen. She brings us food when we are sick, and is a perfect moth- er hen.
So, I hope I have helped you see us in a somewhat different light, and I hope you will join us for future trips and events. You don't have to be a senior to drop in for our meetings, and go on some of our trips. That said, you only have to be 55 years old to join us, and I am sure a lot of you are at least that old.
Our meetings are the second and fourth Wednesday of the month at 11:00 A.M. at the Kulick Center.
Now go enjoy spring!
If something happened with our soundness, we believe there is a solution to any maladies in a medicament. What medicines do patients purchase online? Viagra which is used to treat impotence and other states connected to erectile dysfunction. Learn more about "sildenafil". What folk talk about "viagra stories"? The most essential aspect you must look for is "sildenafil citrate". Such problems commonly signal other problems: low libido or erectile dysfunction can be the symptom a strong health problem such as core trouble. Causes of sexual disfunction turn on injury to the penis. Chronic disease, several medicaments, and a condition called Peyronie's disease can also cause sexual disfunction. Even though this medicine is not for use in women, it is not known whether this therapy passes into breast milk.