Detroit, July 1967 : 12th and Clairmount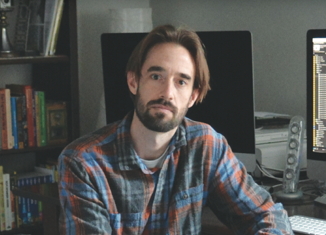 Story by Jill Lorie Hurst
Photo by Bernie Laframboise

By now, some of you have seen "12th and Clirmount," a documentary featured at this year's Free Press Film Festival. Produced by the Free Press in collaboration with Bridge Magazine, WXYZ-TV and a group of cultural institutions led by the Detroit Institute of the Arts, the film shares old home movies and new interviews by people who were around during the Summer of 1967, when an early Sunday morning police raid on a blind pig pulled the bandage off repressed racial tension and frustration in Detroit. Days of looting and violence followed, and the city was changed forever.
The Detroit Free Press won a Pulitzer for its coverage of the riot. Fifty years later, the DFP takes us back to those tumultuous days. A trip down a jagged memory lane for some, a history lesson for others.
Detroit is back on the map these days. Some would argue that it was never off the map. Another discussion. A desolate and (seemingly) broken city for years, it's now a food destination, a sports town with a new arena going up, a home for technology and small home grown businesses, urban agriculture, the Q Line. We love Midtown, Corktown, downtown. As always, the art, the music, the cars. Up 'til the mid-'60s, Detroit was viewed as a "model city." Federal funding flowed in to help the schools, housing, job creation. A young, energetic mayor worked with the police department, business owners and citizens to maintain peace in the integrated city. The mayor, the citizens and the rest of the country watched that view go up in July 1967. The "model" fell apart.
The smoke in the sky, the military presence, the fear. Memories shared by many. Memories are what executive video producer and Ferndale resident Brian Kaufman was immersed in as he edited hours of eight-millimeter home movies taken by Detroit families in 1967. We didn't record our lives then the way we do today. Even so, there is plenty of footage. Footage of the riots. Footage of everyday life in 1960's Detroit. Kaufman talks about the films. Birthday celebrations, Christmas. A reminder that no matter how different we seem, we celebrate the same moments.
"12th and Clairmount" was a history lesson for Kaufman. He was born in Southern California and has been with the Detroit Free Press for ten years. He and his wife Gina Kaufman (a native of Southeastern Michigan who is a Free Press reporter assigned to the metro desk) chose Ferndale as home in 2009. He spoke affectionately of old Ferndale restaurants now gone like Maria's Italian, and Bart's – "the best breakfasts", but says they enjoy the changes in Ferndale and Detroit. Ferndale is a great location for Free Press staff – "a lot of Freepers live in Ferndale." Kaufman can work at home, but likes to get downtown to the office to be with his colleagues. "I'm not there enough to justify paying for parking." he said. "So, I park over by John King books and walk down Michigan Ave to the office" (on Fort Street). "I wouldn't be able to work on the documentary projects if I was freelance. Having a staff job with a supportive boss (Kathy Kieliszewski) is great. Unique in the newspaper world."
Brian's first dive into Detroit history came in 2014 when he worked on the Packard Plant project "Packard: The Last Shift," presented at the first Freep festival in 2014. The Packard plant, a project on the National Parks and now, the '67 riots. Interesting and challenging. "How do we take it beyond our web site? We'd like to find partnerships like the one we have with WXYZ TV. We'll run it through the festival circuit, and hopefully find a distributor."
"12th and Clairmount" ends with people wondering whether to stay in Detroit, or leave, post-riot. "So much to learn from what happened in Detroit. People assumed things were fine. But they weren't. This film is about Detroit, but relatable. The problems then still exist today." Kaufman wonders how we'll share stories about our past in 50 years. People record more, but the hard copies that we packed away so carefully in order to preserve our memories? They won't exist.
In the meantime, we have the footage from that summer. See "12th and Clairmount," an opportunity to learn and to remember.
For more information about "12th and Clairmount" go to www.freep.com/story/entertainment/movies/2017/