Bridget Mahrle Is Driven To 'Make It Happen' In Berkley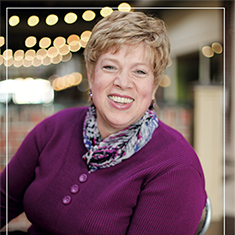 By Sara E. Teller
BRIDGET MAHRLE HAS LIVED IN BERKLEY for almost two decades and has certainly left her mark on the community. Well-known to many residents, she inherited her entrepreneurial spirit from her parents.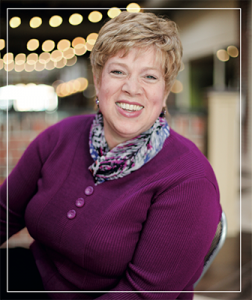 "I am a 17-year resident of Berkley," Mahrle said. "I grew up in Wayne, Michigan, with successful entrepreneurial parents. They passed on that strong drive – to be the best you can be – to me and my siblings."
Mahrle landed a job at Vibe Credit Union, formerly known as Telcom Credit Union, right out of high school and quickly worked her way up to a management position before leaving in 1999 to run United Mobile Power Wash, which she eventually moved to Berkley and later relocated to Southfield.
"United Mobile Power Wash was founded by my father in 1987 and was passed down to me in
1999," she said. "In 2002, my husband and I moved to Berkley, where he was raised and graduated high school. We decided to make Berkley our hometown to raise our family."
New to the area, Mahrle jumped into a few leadership roles which would allow her to integrate into its culture. She explained, "As a new resident and business owner in Berkley, I had decided the best way to assimilate into the community was to get involved. I joined the Berkley Area Chamber of Commerce, became active with the Downtown Development Authority for a few years, and led a not-for-profit Beautification Committee to help bring awareness to all the wonderful aspects of our beautiful community."
SHE WOULD ALSO BECOME INVOLVED with Berkley's annual Street Art Fest in a big way – in fact, she came up with the idea.
"I had stumbled across the West Michigan Chalk Art Festival online and introduced the concept to the Berkley Area Chamber of Commerce Board of Directors as a way to bring more positive attention to our Coolidge business district," Mahrle said. "Three years ago, the Chamber decided the timing was right to roll out this amazing summer festival, and they asked me to co-chair it with Darlene Rothman, its Executive Director, and RoseAnn Nicolai, Events & Operations Manager."
The vision for the Berkley Street Art Fest was to create an event that would allow businesses to showcase their unique offerings while bringing the community together through music, art, and other fun activities. Recently completing its third year, the festival brought to life "a commitment to bring more public art to our community through 15 vibrant murals that are now on the walls of Berkley businesses and one on the exterior pillar of the library," Mahrle said, adding, "Chalk artist David Zinn of Ann Arbor painted two mini-murals, and Berkley is now only the sixth place in the world that has permanent artwork from Zinn."
SHE IS GRATEFUL TO CALL BERKLEY HOME, stating, "My love for Berkley, and especially for the business community, has always remained a top priority for me. I continue to shout out the praises of our leaders who were making positive strides to improve our
community, businesses that are offering their best, and all the fun events designed for everyone to enjoy."
In everything she does, Mahrle said she lives by the Margaret Mead quote, "Never doubt that a small group of thoughtful, committed citizens can change the world, indeed, it's the only thing that ever has." She explained, "I truly believe, small groups have the ability to make huge progress in improving their community – the key to their success is remaining positive, looking for ways to cooperate and work toward a common goal, and to do so with enormous respect and civility. That's really when magic happens."