Berkley & Huntington Woods Promote Civic Engagement Through Area Clubs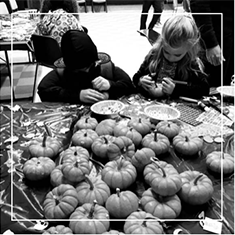 By Sara E. Teller
THERE ARE MANY OPTIONS FOR RESIDENTS OF Huntington Woods, Berkley and the surrounding areas to get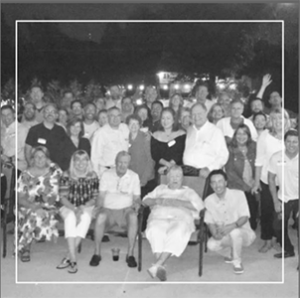 out and meet their neighbors by joining local clubs. The Huntington Woods Mens Club, Huntington Woods Womens League, Berkley Dads Club and Berkley Junior Womens Club are all long-standing nonprofits that offer fun activities, events, and fundraising opportunities throughout the year.
Huntington Woods Mens Club
THE HUNTINGTON WOODS MENS CLUB (HWMC) BEGAN IN 1977 with two dozen residents who were looking to establish a civic- minded group. Today, there are over 150 members who engage in multiple fundraising efforts and events such as the annual 4th of July parade.
"Our biggest event each year is the HWMC Service Auction," president Michael Egnotovich explained. "This is held every March and 800 guests come to the Huntington Woods Recreation Center for food, drink and the chance to bid on over 400 auction items ranging
from $25 gift cards to an African safari." He added, "We also coordinate an
annual cider sale with the Huntington Woods Women's League every October and hold a raffle fundraiser for the city's 4th of July fireworks display."
The Club regularly raises over $150,000 at its auctions, with over $2,000,000 raised in total to date, and uses this money to fund local groups or city projects such as parks and equipment. Egnotovich said, "The Club has been making these contributions for over 35 years. We have also helped fund Berkley school district programs, such as offering concert wear for the BHS orchestra, raincoats for the marching band, and fabrication equipment for the Berkley Robotics team."
The annual cost of membership is $75. Monthly meetings are held in members' backyards during the summer and at indoor locations during the winter. For more information, please visit hwmc.org.
Huntington Woods Womens League
THE HUNTINGTON WOODS WOMENS LEAGUE (HWWL) STARTED IN 1970 with a mission to bring together women so that they can exercise their energies and abilities to benefit themselves and their community by promoting civic, cultural, educational and social welfare. The club meets the second Wednesday of every month at residents' homes.
The HWWL hosts a number of events throughout the year, including a Ladies Night Out, cookie exchange, and Euchre parties, as well as fundraising efforts including an annual home tour and gala. Funds are donated to three major categories of recipients: community, education, and women and children's interests.
Lynne Sullivan, who has been the club's president for the past two years, said, "The home tour is our biggest fundraising event. We inherited it from the Library. Every year, there are five homes involved with a sixth reserved for the gala the night before the tour
begins." Historically, this event, which takes place the first Sunday in June, has brought in 400-500 people with an increase in interest every year.
The HWWL currently has 45 members, and the annual dues are $35. For more information, visit hwwl.org.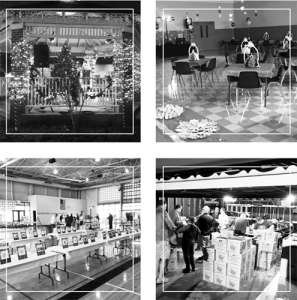 Berkley Dads Club
THE BERKLEY DADS CLUB IS IN ITS 71ST YEAR, having started in 1948 with civic activities primarily focused on baseball, hockey, boxing and wrestling. Today, the focus of the club is on baseball with the organization attracting over 800 players every year and offering spring baseball, a travel club, and other related programs and clinics. Those affiliated with the Berkley School District can play in the summer league, including those enrolled in schools-of-choice.
"We get players from Royal Oak, Madison Heights, and even further out," said President Mike Kerby, who was a player himself years ago and has been in his position for nine years.
The organization hosts a fundraising raffle every year, as well as Euchre parties, squares parties, and other events. The funds go towards parks and recreation initiatives, including improvements for existing facilities as well as the construction of new spaces.
"We donate to baseball fields and surrounding parks. We also put in a batting cage in Huntington Woods," Kerby said.
For more information, visit berkleydadsclub.org or email berkleydadsclub1@gmail.com.
Berkley Junior Womens Club
BERKLEY JUNIOR WOMENS CLUB IS A NONPROFIT THAT STARTED with twelve members in 1985. The club's mission is to develop and foster projects of civic betterment and promote leadership training and cooperative action among its members. It meets the third Wednesday of every month at the Berkley Community Center at 7:00 P.M.
"Our group engages in a variety of volunteering," explained President Lisa Kempner. "The majority of it is local to Berkley, but we also participate in events outside of Berkley, such as Race for a Cure. We collaborate with a multitude of other non-profit organizations and city departments to help wherever we can." She added, "Many of our events are a collaborative effort. We work with Berkley Parks & Recreation to put on Boofest, the Daddy-Daughter Dance, Mother-Son Fun Night, and Breakfast with the Bunny. We work with the Holiday Lights Parade Committee for the tree- lighting ceremony, and with the Downtown Development Authority in putting on the Robina Rhapsody concert series. We also work with the Berkley Days Association to sponsor an event during Berkley Days, and we sponsor Candy Cane Lane at the Berkley Community Center."
The group offers an annual scholarship to a female Berkley High School student that demonstrates a high level of volunteerism, and each year, the club works with Berkley-Huntington Woods Youth Assistance to sponsor a family for Christmas and to send children to camp in the summer.
The club is open to women over the age of 21. There is a $20 membership fee. Those interested can attend a meeting or email berkleyjuniors@yahoo.com.