A Joyful Noise : The Ferndale Community Concert Band Strikes Up Its 4th Season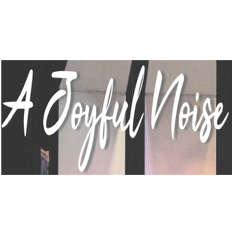 By: Jill Lorie Hurst
THEIR MISSION: "The Ferndale Community Concert Band is a diverse, multi-generational musical ensemble of experienced volunteer musicians from all over Metro Detroit."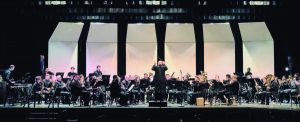 Their purpose is twofold: "To provide quality, challenging musical and mentoring experiences for the members and student musicians, as well as educating and entertaining the citizens of Ferndale and surrounding communities."
By the way, the concerts are free. And you can buy baked goods before each performance.
Beautiful music and delicious cookies made for a perfect Sunday afternoon this past November 4th, as the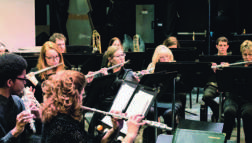 FCCB opened their fourth season. Their "American Inspiration" performance included pieces by Aaron Copeland, George Gershwin, and Michigan composer H. Owen Reed as well as a medley of music from Woodstock called "Summer of 69."
As this was my first time seeing our band I was happy to meet up with Patti Aberlich, trumpeter and FCCB Board Member. Benched from the stage as she recovers from shoulder surgery, she was a generous and joyful guide to all things FCCB.
FIRST, BACK STORY. In 2015, co-founders Tim Brennan and Sharon Chess sent out a questionnaire to the community: Band or orchestra? Band! So, Chess and Brennan proceeded accordingly. Today, 70-plus musicians make up the Ferndale Community Concert Band. There are eleven Ferndale High School alumni among the group. Two high school students are the youngest, and Joe Sales, who plays tuba, is the senior member. The band is a family affair as well, with husbands and wives, siblings, and a mother and daughter in the membership. The musicians travel from all over Southeastern Michigan to rehearse on Tuesday evenings and perform five Sunday afternoon concerts a year.
Next up is their annual "Hometown Holiday" concert on December 16th. In February, they host a community band festival with bands from Clarkston and Rochester, then wrap up their 4th season with concerts in April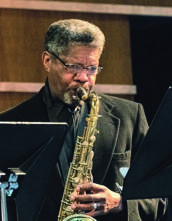 and June. June is always a "Salute to Our Fathers" which is both patriotic and a nod to Father's Day.
While the band would love a performance space of their own someday, the collaboration with Ferndale Schools has been a happy one. Retired Ferndale High School principal Roger Smith is "so supportive and enthusiastic." Renting the auditorium has provided the band with a good home.
THE MUSICIANS REHEARSE AND PERFORM as a labor of love, but the FCCB has expenses! There are a number of simple ways to help them pay their rent, buy their music stands and music, pay their talented artistic director and conductor Ed Quick, and print programs. Along with the pre-show bake sales, you can donate or become a patron of the band. There are also easy ways to help through Kroger and Amazon to give back while you shop!
When I joined Patti Aberlich during intermission, she pointed out family and friends who travel to Ferndale for each concert. "We go out to dinner afterward." She says. "It's a Sunday event."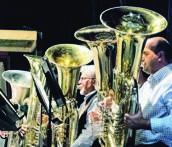 The Ferndale Community Concert Band performances are my new Sunday event. Meet me (and Santa!) there for the holiday concert on Sunday, December 16th at 3:00 P.M. Get there a little early so you can buy some cookies before you settle in to listen to the wonderful Ferndale community Concert Band.
Find out more about the FCCB by contacting them at fcconcertband@gmail.com or at 313-549-9244. You can watch their promotional video at http://www.fcconcertband.org/videos. You can also find them on Facebook and Instagram at fcconcertband.org