100-Year Legacy for First Baptist/Now Renaissance Vineyard Church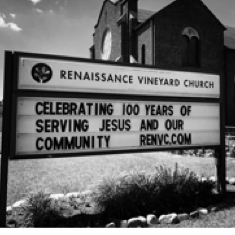 By Sarah E. Teller
FOR MORE THAN 100 YEARS NOW, THE CHURCH AT 1841 PINECREST DRIVE has been serving Ferndale's spiritual needs, originally as the First Baptist Church and now the Renaissance Vineyard Church. There has certainly been a lot of change over that time.
In 1915, a Highland Park parish branched out to the Ferndale area looking to reach a new population of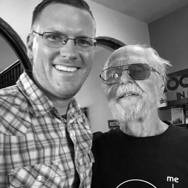 believers, according to RVC founding pastor Jim Poole. For the next twelve years, the church expanded and began meeting in several different locations across town. "The pastor at the time was also the Superintendent of Ferndale Schools," Poole said. "They met for a while all along the 9 Mile corridor."
In 1927, the current location was built, and First Baptist Church officially took root in the community. Pool explained, "Like lots of groups over the years, it has experienced ups and downs. There was growth in the area post World War II. So, the church expanded in the 1950s. Then people moved away, or the nature of their religious engagement changed some. It entered decline and was looking at the possibility of closing the doors."
INSTEAD, HOWEVER, IN 2011, First Baptist Church merged with Royal Oak Vineyard Church, a parish that was started in 2001 by Poole, his wife, and another partner. Poole moved his congregation over and the name changed to Renaissance Vineyard Church.
"Many of our members were already living in Ferndale," Poole said. "We drafted a proposal for the plan we had so both congregations could vote, and the majority were in favor."
By merging the two into one, immediately there were more helping hands for many of the services the church offered to residents. "We have a heart for this city and its community, for serving others and fostering relationships." Poole said.
Of course, there were some roadblocks along the way. "In the beginning, we were running around 100 miles-per-hour to figure out the details and how to keep up," he added. "It was pretty challenging. But the way I look at it, we could have nit-picked the process to death or we could just trust the plan. We had enough clarity to move through it."
NOW, THERE ARE MANY MEMBERS who have been there for decades, and equally as many newcomers. Poole explained, "There is a pretty steady group who have been here anywhere from 20 to 50 years, but there were also a lot of new, young families. Our nursery is exploding." He added, "Attendance-wise, there are about 100 adults and children and there are roughly 200 people who self-identify this as being their home church."
At the 100-year celebration, Renaissance requested words of encouragement and blessings from Ferndale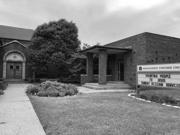 Schools, the Chamber of Commerce, and the City of Ferndale, as well as its community network groups and those who have oversight responsibilities. "They submitted letters and videos," Poole said. "The Mayor tagged us in a Facebook post."
They also had four members share their testimonies. "Janet (Carpenter) has been here 65 years. Her mom was the church secretary. She talked about her rich legacy of service work at the church, with the highlight being a mission trip I took her on to Ethiopia. It was great hearing her feedback and how she's looking forward to the next chapter. Bob (Latta) has held almost every position at the church, except pastor. He started coming here when he was eight, and remembers as a 10-year-old boy, shoveling coal with his father after Saturday night's dinner for service the following morning. He's 88 now."
Carpenter said, "I always felt like the church was my second family. I had my real family, and this was my spiritual family. I've gotten a lot of moral and spiritual support both within the church and outside of the church – it's been a strong crutch."
CARPENTER FEELS MERGING THE TWO CONGREGATIONS WAS A GREAT MOVE, saying, "We've been a mission-minded church from day one, and because of the similarities of the mission outreach, it was a good
marriage." Of the Ethiopia trip, she said, "I never thought I'd have the opportunity, and I was skeptical at first, then finally said I would do it. I've never regretted it. It was the best experience."
Of the celebration service, Poole continued, "There were also two other testimonies from newer, younger members who have been blessed and impacted by the church. The rest of the service was a more celebratory version of the normal service."
Renaissance offered a free lunch. "The luncheon consisted of all home-cooked meals with an international fair. People lingered to look at our photo books and old and new memorabilia. What stood out was that they stayed for hours, just hanging out, and you got a sense that they were mixing and meeting new people."
Renaissance Vineyard Church is involved in numerous community outreach programs, but Poole said it's the church's presence in the community and how this resonates with others that truly matters.
"We want to exist for the community, for others – not just serving others and ourselves. This program is part of it but it's more about presence and the way we go about doing these things," he said.
As far as future plans, Poole added, "I am looking forward to the future while leaning on the legacy of the past. We're looking to continue to find ways to serve more faithfully and we'll be doing some fundraising for facility repairs and expanding our ministry and missions."