Peter Werbe : Wealth & Value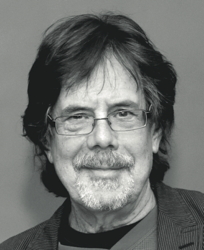 By Peter Werbe
HAVING SEEN COUNTLESS EPISODES OF ANTIQUES ROADSHOW ON PBS, many of us dream that there is something hidden away in our attic or basement worth a fortune. Or, at least a surprising amount.
Could that painting, sculpture, doll, furniture, jewelry, or even those vinyl LPs bring in some big cash? One site lists The Beatles' 1968, The White Album, with its original cover, first issue, at $10,000-$20,000. Whoa, I swear I have one. I'm going down to Found Sound used record store on W. Nine Mile Rd. tomorrow with my copy!
At the high end of old, a 1963 Ferrari GTO sold recently for $70 million, the most ever paid for a car. A portrait of Jesus by Renaissance artist Leonardo da Vinci, Salvator Mundi, broke all records for artworks selling for $450.3 million at Christie's in New York. That would be almost half a billion dollars for oil on canvas!
IT PROBABLY IS WORTH REMINDING OURSELVES at this point that all of this occurs in a world where, according to the United Nations, over 800 million people across the planet are undernourished. The main cause is poverty. And, poverty is all about distribution of wealth; how everything is divvied up. Here's the way it shakes out:
• Half the world's net wealth belongs to the top one percent,
• The top ten percent hold 85 percent of the wealth1
• The top 30 percent hold 97 percent of the total wealth.
Oh, those greedy, evil one-percenters! Just who are they? Well, along with the really, really rich 2,200 billionaires, the world's one percent also includes most of us. In the U.S., if you make $50,000 individual income, you're a 27-percenter making more than 73 percent of other Americans. Check your standing at graphics.wsj.com/what-percent.
World-wide, that sum puts one way up in the one percent. Of course, we're not the core of the problem. It's the one percent who maintain their loot (word intended) by controlling law and armies, and command wealth so great that they can buy cars and paintings worth millions but which assures poverty and hunger for others.  A personal note: These columns pretty much write themselves. I just start and let them flow. In my mind, I envisioned this to be a piece about collectibles and why things from other eras are so cherished.
ON THE FACE OF IT, supply-and-demand dictates price levels. If there are only a few of something and the demand is great, well. .. up goes its worth. But, why is there a demand for things like old street-and-factory signs, century ­old bottles and household items, every imaginable item that a few years ago before the fetish for the old would just have been tossed? Maybe because the era we live in brings so much anxiety and stress; where the future seems fraught with peril rather than promise. So, the past is mythologized to be a time when everything worked much better. Spoiler alert; it didn't.
There was always a passion for antiques among some, but collecting doilies or clocks was usually the purview of grannies. (A different era then; now grandma is at the gym!)
Nobody thought to save things because they anticipated their growth in value. For instance, people who went to Detroit's fabled Grande Ballroom between 1966 and 1972 each week got postcards and posters designed by the great rock artists of the era like Gary Grimshaw and Carl Lundgren. Their original Grande printings for classic rock shows featuring The Who, MC5, Pink Floyd, and The Doors, now command
thousands of dollars (although reproductions simply because the majority of people discarded them after the concert as being out of date. If everyone had held onto theirs, they'd only be worth a couple of dollars.
From the same era, John Sinclair, MC5 manager, poet and writer, published a mimeographed circa 1965 magazine, This is Our Music, which the Detroit Artists Workshop Press sold for 50 cents. At the Fortnight Institute gallery on New York's Lower Eastside late last year, it went for $300!
Also offered at the gallery was a complete set of Guerrilla, a revolutionary culture periodical co-­published by Sinclair for two issues as a tabloid with Detroit surrealist Allen Van Newkirk. Then, Van Newkirk alone produced four large format, single-sheet editions as a "Free Newspaper of the Streets." Van Newkirk would often use copies in an "intervention" at a public reading of "a bourgeois poet" by running down the aisle of a venue shouting, "Poetry Is Revolution," – echoing a headline from one of the sheets – and throwing them into the audience.
Van Newkirk's free street sheet, now nicely framed and under glass, was going out the door of the Fortnight for $2,500!
HOWEVER, ANTIQUE FANTASIES ASIDE, you're probably more apt to be disappointed than rewarded since just because something is old, doesn't mean it's valuable. I began looking through my books finding ones I thought could be worth a goodly sum. Particularly tantalizing copy of Arthur Koestler's 1941 bestseller, Darkness at Noon, with a copy being offered online at $800!
I gathered up some other likely prospects and brought a box full to Martha Sempler's wonderful Library Bookstore on Nine Mile Road across from the record shop. After Martha perused the Internet (something she's usually averse to doing), she gently burst my bubble. There were several copies of the same edition in good condition going for $16 ! In other words, you can ask for whatever you want, but that doesn't determine a book's market value. She offered me her usual generous price for the books I brought, but I declined and decided to gift them out to friends and relatives.
Is there a lesson in all of this?  Well, one would be, we should fight to abolish the glaring wealth inequality here and around the world.
Second,you might want to save everything, but that means you'll be carting around piles of junk all your life hoping it will be worth something someday.
Maybe the best advice comes from a line in the old Bob Dylan tune, "Subterranean Homesick Blues," – "Don't follow leaders; watch your parking meters."
Especially in downtown Ferndale. I said that.
Peter Werbe is a member of the Fifth Estate magazine's editorial collective www.FifthEstate.org.