The Kelly's Kids Foundation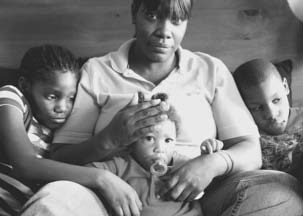 Story by Cheri Clair
THE KELLY'S KIDS FOUNDATION provides support to low-income and disadvantaged families suffering from life-threatening illnesses in the Metro Detroit area using enrichment classes, training, financial support, and personal care.
Zsa Zsa C. Hubbard started this foundation in response to an illness that her mother, Kelly Hubbard, contracted in 2014 after she wore a scarf bought at a popular clothing store. Initially, she developed a rash which covered her entire body. Eventually, Mrs. Hubbard was completely disabled by the illness which appeared to be an allergic reaction. Throughout the next year, she was hospitalized over 40 times, attended numer-ous doctor visits, and received many treatments. She stayed in the hospital for months at a time. She received over ten blood transfusions, a feed-ing tube, suffered loss of muscle control, and underwent chemotherapy treatments. It was a life-changing experience for Kelly Hubbard and her family.
Due to her illness, her insurance was terminated, she was fired from her place of employment, her home was foreclosed on, and a plethora of overdue bills kept coming in. Due to the financial strain in her life, her daughters took over the responsibilities of their mother's finances, parental rights, and household contributions. There were not many organizations for the Hubbard family to turn to for help. Kelly Hubbard sadly passed away on March 24, 2015.
Zsa Zsa C. Hubbard, chairman of the board, attended Bowling Green State University in Ohio, where she was selected to be a part of the distinguished Presidential Leadership Academy. Hubbard put aside her college career when she discovered she was pregnant with her first child. Later, as she worked for the Wayne County Clerk's Office as Deputy County Clerk, she was guided by Wayne County Clerk, the Honorable Cathy M. Garrett, and other mentors, such as Bishop John Drew Sheard, Evangelist Karen Clark Sheard, Alpha Phi Alpha President Dr. Richard T. James, Alpha Kappa Alpha member Tonya Champion, and a host of others whose guidance helped to make her the woman who is the head of this foundation.
Other board members of the foundation include Dr. Trina Lynn Ross, who is a veteran within the Information Technology industry, having over fifteen years of experience in providing technological solutions across health care and automotive organizations, and Ariss Pierce, PT, DPT, Cert. MDT Specialist and owner of Trainers Physical Therapy. She is a native Detroiter and Doctor of Physical Therapy who has a passion for educating others on how to achieve physical wellness.
How can you help? Visit kellyskidsfoundation.org and make a donation. As Zsa Zsa says, "There are so many families that need support as they transition from having a well, able-bodied family member to changing your whole life around to fit the needs of that sick individual. Sickness can be hard, especially if one of those individuals made the majority of the household income for the family. The Kelly's Kids Foundation provides families with direction, support and resources to assist them during these difficult times.
kellyskidsfoundation.org
(248) 688-5861
If some happened with our soundness, we believe there is a solution to any maladies in a medicament. What medicines do patients purchase online? Viagra which is used to treat impotency and other states connected to erectile disfunction. Learn more about "sildenafil". What people talk about "viagra stories"? The most substantial aspect you must look for is "sildenafil citrate". Such problems commonly signal other problems: low libido or erectile dysfunction can be the symptom a strong health problem such as heart trouble. Causes of sexual dysfunction switch on injury to the penis. Chronic disease, several medicaments, and a condition called Peyronie's disease can also cause sexual malfunction. Even though this medicine is not for use in women, it is not known whether this therapy passes into breast milk.