Swing Low : Ferndale Filmmaker Took Vision to Reality with Award-Winning Short Film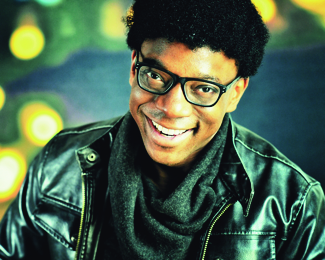 By: Jon Szerlag
INSPIRATION TO CREATE A PIECE OF ART sometimes hits you without warning, and what you do with that is up to you. For Ferndale filmmaker Phil Elam, he took his idea to win numerous awards for his short film, "Swing Low."
"Swing Low," a horror/period piece which takes place days before the start of the American Civil War, is Elam's first screenplay. It is about a slave and two slave owners, one "good" and the other "bad."
"It's a period piece…because it is easier for people to digest in today's times, as we are dealing with social upheaval," said Elam. "People can look at these social attitudes and consequences that are represented in the short film and say, 'That is back then, that is not me.' But you do think that way, and there are consequences. It's one of those situations where people are forced to look at themselves."
The idea came to him while he was riding his bike with a friend in Pleasant Ridge, and a single sentence came to him which he blurted out, shocking his friend.
"The line just came to me, it just hit me," said Elam. "I was overcome with this vision, all these visions, these lines." Elam and his friend wrote down characters, lines and events as they came to him. He sat down on a Friday to start putting his story together, and by Sunday morning the first draft was finished. "The characters just came right through me," said Elam. I was hearing their voices when I was writing it."
And what Elam wrote took him, and film director Marvin Towns Jr., to win awards at the I See You Awards in Detroit, the Crimson Film Festival, the Los Angeles International Independent Film Festival, the Blam Film Festival and most recently the 12th Annual Buffalo Niagara International Film Festival. The awards included Best Film Director, Best Supporting Actress, Best Original Song, Best Short Film and Best Actor.
"I think we all have to be honest to ourselves and open to the universe," said Elam. "We can if we want it. Information is given to us if we open up to receive it. If you do receive it, I think it is your responsibility to tell and to share it. Tell it the best way, tell it often and tell it as loud as you can.
"Swing Low" is an example of that."
A trailer for "Swing Low" was shown before the movie "IT," at Emagine Theaters, and Elam is hoping to get funding to make his short film into a feature-length movie.
Elam said that he is humbled for not only the response his film has gained, but also for the people who stepped up and believed in it to make it a reality when others said they wouldn't do it.
"It makes me realize there is more to the universe than just me. I know it is not just me. And Marvin, he pulled everyone together," said Elam. "He pulled the best people in the city, and we shot it and it shows. They are great people."
For Elam, he has seen the shady side of the entertainment industry, but this also showed him that there are good people in it as well.
"Wherever this takes me, I am blessed and happy and I am looking forward to what is to come," said Elam. "The most important thing is to be true to yourself, and don't let anyone define you as a person. Don't let success or failure define you. Be honest with yourself."