New Books from Sara Teller & David Ryals
SARA TELLER AND DAVID RYALS (aka David Wesley), both long-time contributors to Ferndale Friends, are each celebrating the release of new books. Ryals offers a novel which gives a "gruesome" depiction of the African Ivory trade, and Teller's book provides advice to people who may be in an abusive relationship of a particular type. Both books are being released by the Ferndale-area publisher, Mad Hatter Publishing. Congratulations, David and Sara!
New Book on Narcissistic Abuse Could Save Lives
NARCISSISTIC ABUSE: A SURVIVAL GUIDE, is a new book by Michigan author Sara Teller that could save lives. There's an insidious, secret war going on, and it may just be happening inside your home. If your spouse or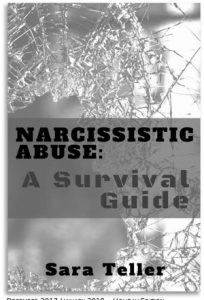 partner is always right and you're always wrong, if you're always the one to blame for a mishap,if you're never good enough, then you may be at war and not even realize it.
Narcissistic Abuse is real and potentially life threatening. Physical, mental, and emotional abuse are all part of the narcissist's bag of abusive tricks, and can have a lifelong impact on you and everyone in your household.
If you or someone you know is caught in this situation, this book can help you break free and survive. If you're a therapist, counselor, or you're involved in the recovery process, this book brings insight into the inner workings of the abusive narcissistic relationship.
Teller brings to bear her life experience combined with her intellectual and academic studies, and presents a thorough reference book address-ing the real need to identify Narcissistic Abuse, create a survival strategy and find therapeutic relief from the after-effect. She sheds light on:
The difference between narcissism as an inherent human trait and pathological narcissism that is destructive and harmful. Victimization, abuse, and the healing process. Therapeutic intervention and relief
Teller is passionate about helping those caught in narcissistic abusive relationships. Her desire to understand the disorder led to her current pursuit of an MA in Clinical Mental Health Counseling. She's a warm, caring, and driven advocate who aims to shed light on the devastating impact of this often hidden and misunderstood disorder.
A novelist and poet, Sara has honed her craft through four previous books of fiction along with 15 years of publishing, and writing experience that includes newspapers, magazines and book publishers. Not only does she excel at the written word, she's also a passionate and informative speaker. She also holds an MBA with a concentration in Marketing.
Narcissistic Abuse: A Survival Guide is available in both eBook and paperback on Amazon, Barnes and Noble, and other fine retailers.
Elephant Poaching in Africa Dissected With Precision
ELEPHANT PLAY, a new novel by Michigan author David Ryals, rips you out of your chair and across the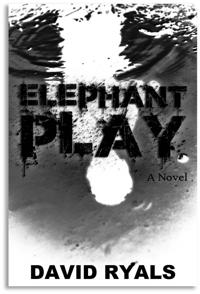 plains, deserts and thick, hot brush of Africa leaving in its wake the decimated, rotting carcasses of elephant and man. To think you're undertaking a nice comfortable read when you first pick up the novel, Elephant Play, is your first mistake and lulls you into a false sense of normalcy. All too quickly, you'll find yourself wondering when you left sanity behind and where this horrifying ride will take you in the end. Getting up close and personal with elephant poachers is no pretty thing. Ryals' expert imagery may just make you vomit your lunch if you're not careful. This novel takes you on a journey into madness entwined with a look into the gruesome and brutal ivory trade.
Born in the poorest part of America, our diabolic narrator is driven by a ghastly sense of helpless futility coupled with a compulsive criminality that keeps his chance at fame in sight. It's a measure of the author's ski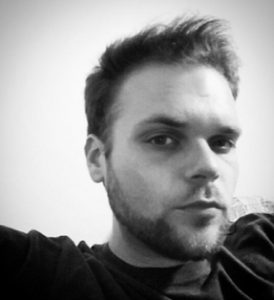 ll that we live through that hideous dream and emerge from it illuminated. Or bewildered. Or diabolically amused.
David Ryals developed his writing skill, style, and artistic maturity through his debut novel, Elephant Play. His expressive work is inspired by the absurdity of life and satirized through vibrant caricature. Elephant Play is available in both eBook and paper-back on Amazon, Barnes and Noble, and other fine retailers.
Gia Cilento
Mad Hatter Publishing, Inc. (MHPI) P.O. Box 20973, Ferndale, MI 48220 248.560.7372 MadHatterPublishingInc.com
Info@MadHatterPublishingInc.com