Streetcar Desired : Ferndale's Fab Cab Still Needs To Get Wheels In Motion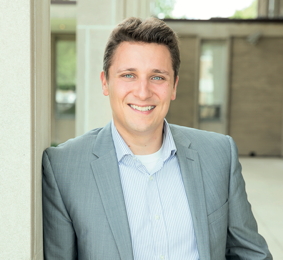 Story By: Jason Shubnell
Ferndale residents have been wondering about the "Fab Cab" trolley system for months now.
"Have been waiting. Is this happening or what?" wrote one Facebook user.
"We've been waiting for this all summer. What's holding it up? Parking in Ferndale is tight, and Royal Oak is getting to be nearly impossible," echoed another.
Unfortunately, you'll have to keep waiting. The City told Ferndale Friends that there is no update at this time and to check back in during the Fall.
What Is A Fab Cab?
For those who may not know, the cities of Ferndale, Pleasant Ridge, Royal Oak and Detroit are discussing plans to partner on a proposed trolley system that would make stops along Woodward Avenue. The pilot program would be a circular system modeled after the K-Line route in the Grosse Pointes and the trolley in Troy.
"We have this concept we call Fab Cab," Jordan Twardy, Ferndale's economic development director told the Detroit Free Press in March. The trolley "would link key destinations with free ridership on a rubber-tired trolley car, augmented if demand is strong by SMART's small connector buses that seat 12 to 15 people. The new service would roll from 10 A.M. until Midnight on Fridays and Saturdays."
Who Will Participate?
Pleasant Ridge officials voted to allocate $10,000 for the first year of the service. The Detroit Zoo is being asked to allocate $30,000. Detroit was pegged at $50,000.
Pleasant Ridge's James Breuckman said, "We are ready to go, but we are a small partner. Ferndale is contributing much more to the project, so they have some larger issues to work out before the system is a go. There's also the fact that this is a regional partnership with the Zoo and multiple Cities, so there are a number of governance, oversight, and funding issues that need to be resolved before the service can start. The last time I spoke with Ferndale about it, they were working through those issues."
Royal Oak was asked to contribute $50,000 for the first year, but City elected officials want to see more details before putting up any money. Todd Fenton, Royal Oak's economic development manager, said the Downtown Development Authority is taking a wait-and-see approach.
"They basically said come back in a year," Fenton told the Daily Tribune in March. We checked back in with Todd in late July, and nothing has changed.
"There is no update from the City of Royal Oak with regard to the proposal," Fenton told Ferndale Friends. "It is my understanding that Ferndale is continuing to work out the logistics and provide more detail for the plan. Once it has finished its diligence, we will meet again to discuss."
Community Response
Fenton said it's too early to say how this trolley system has been received by Royal Oak residents.
"I think it's been overshadowed by a lot of other developments in the city.  Your question was the first I have received since April about 'Fab Cab,'" he said.
The Free Press reported that "Grosse Pointe Park City Manager Dale Krajniak [said] the trolley pays off in hard dollars. As Grosse Pointe Park's Kercheval dining and microbrewery district became a hot destination in the last several years, the City saved "a significant capital expense" by adding the trolley service instead of building parking lots, Krajniak said."
Parking issues, huh? That's one thing Ferndale could use some help with.
According to documents submitted to Royal Oak officials, the Free Press reported "dollars from local governments — including Detroit — would support the free rides, but after that the hope is for commercial sponsors and advertising on the buses to pick up the tab for Fab Cab."
One Facebook user said, "I'm all for it. Getting picked up near my house and riding to Ferndale and back, bar-hopping, shopping, zoo trips, etc. This would be awesome. I've been waiting to see this start. The Livernois corridor would also be very worthy stops on the route. Fingers crossed!"
Looks like his fingers will be crossed a little while longer…