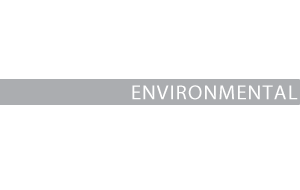 AS I WRITE THIS, IT'S THE Vernal Qquinox. Snow is melting; a robin awoke me, singing before dawn. A hawk has screech- ed away the morning out back. Yet cold winds blow; it's Michigan, after all. Cardinals have of late been singing what I call the "Triplet Song," and chickadees have switched from their namesake call to their vernal call, a falling minor third, apparently quite amorous to other chicka- dees. Day and night are equal, and Easter's date is solidified, it being the first Sunday after the first full moon after the equinox.
YESTERDAY, SIX OF US FROM FERNDALE joined five others to deliver a box of signed petitions to DTE's headquarters in Detroit, asking them to move forward quickly with clean energy. Given that our beautiful State's lakes all have mercury warnings, and that formerly abundant and healthy fish can no longer be eaten in any quantity with safety (not to mention countries like Sweden now being over 50 per cent renewable, with the US at about ten per cent), the delay in going modern is puzzling. Nancy Goedert sang as a Raging Granny and, as organizer Zack Deutsch-Gross politely insisted on delivering our signatures inside and in person, the head of security, equally politely, escorted us back to the sidewalk, waiting in the rain while we had our say. Zack and Evan Cissell then headed to the Ferndale library for more outreach. The rest of us went home and changed into dry clothes. (Some of us even went to the Emory).
THE FERNDALE LIBRARY WAS A CLEAN, green hotspot yesterday, being the center for a call-in effort to DTE, as well as a Transitions Ferndale meeting in the evening, right next door to a Green Thumbs Organic gathering (they finished quickly and joined us at Transitions). Ferndale's Lynn Cottrill spoke about the Good Neighbors Garden, what and where it is, how to join, how it's expanded over time. You can have your own plot while helping out with the "community" parts, and join the work days and potlucks. I then spoke about my front-yard garden and my six favorite edible "weeds" and how free and ubiquitous they are. Violets are everywhere and the leaves and flowers are not only edible but very healthy. Those and dandelions, more nutritious than spinach, are easy to spot. You might also look up lamb's quarters, purslane, sorrel, and plantain. In fact, all seem to be higher in nutrition than their tame counterparts – the reason being that weeds never had us to take care of them, but had to evolve and develop their own defenses, as good for us as them. Google the names and hit "images."
Sherry Wells explained Time Banks, and Lukas Zdenek gave a talk on permaculture, the highlight of which was "hugel-culture," a German practice of piling up pieces of tree trunks or branches, covering them with soil, and planting on that "hugel," or hill. The wood absorbs and holds large amounts of water, roots of plants (even trees) go deep to reach it, and no watering is required. At all. Look for Luke's facebook page: Ferndale Permaculture.
YOU MAY HAVE NOTICED TWO new magazines available in the Library, one directly green, one indirectly. Mother Earth News was conspicuously lacking. I planned to order it again myself after years of letting my subscription slide, and it occurred to me that buying a guest subscription for the library would be quite a bit greener, as many more can read it. Lake Superior Magazine is not specifically an environmental publication, but any regional vacation is greener than a distant one, and probably most of us like looking at pictures of Great Lakes scenes. Walking to the library and reading in their pleasant room with its fire and garden outside is nicer than staying home, and oddly, I seemed to have read both more thoroughly there than here.
Got a favorite magazine you could share this way? I'm sure library staff is open to more suggestions. Speaking of local vacations, Phil and I have taken off for SW Michigan a few times this winter to collect hikes and micro-breweries. Michigan abounds in both. Nice part of the state.
FESC: WHILE NOT AN OFFICIAL MEMBER, I've attended the last few meetings of the Ferndale Environmental Sustainability Commission and gotten a bit caught up on their priorities and goals. A few members went to Flint in February to a green cities conference. Climate resiliency, how we'll adapt, was a topic of discussion, as well as a "triple bottom line" of climate-change impacts: economic, social, and environmental. Grand Rapids is a shining example of what's possible, aiming to be 100 per cent renewable by 2020. Flint and Grand Rapids were both mentioned as being stalwart on setting and achieving goals, raising the bar higher every time a goal is achieved. Flint signed a Master Sustainability Plan in 2013. The three FESC members who attended the conference are now looking for ways to implement similar changes here in Ferndale.
THERE ARE TEST SECTIONS OF PERVIOUS pavement on West Nine now, near the Dairy Queen and Joe's Party Store, identifiable in the south-side parking spots by the coarse appearance. Water flows through the pavement rather than down storm drains, with multiple benefits. It works well in areas like ours with a sand substrate, clay not allowing water to flow through the pavement quickly.
Reducing the amount of pavement in general is helpful, as it holds heat. Increasing the tree canopy (Ferndale will be doing a tree survey this year) shades pavement and reduces heat build-up. This protects the elderly and the young, anyone at greater risk during hot spells. Replacing street lights with LEDs is being discussed, as LEDs are enormous energy savers. Ferndale is going greener.
If some happened with our soundness, we believe there is a solution to any maladies in a medicament. What medicines do patients purchase online? Viagra which is used to treat impotency and other states connected to erectile disfunction. Learn more about "sildenafil". What folk talk about "viagra stories"? The most substantial aspect you must look for is "sildenafil citrate". Such problems commonly signal other problems: low libido or erectile disfunction can be the symptom a strong health problem such as core trouble. Causes of sexual disfunction include injury to the penis. Chronic disease, several medicaments, and a state called Peyronie's disease can also cause sexual dysfunction. Even though this medicine is not for use in women, it is not known whether this medication passes into breast milk.