September – December Event Preview 2019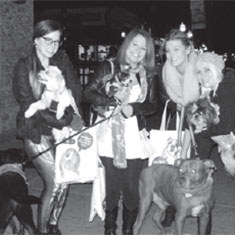 THURS SEPT 12 | 6-9 PM | DETROIT
23rd Annual ArtWorks Detroit
MATRIX HUMAN SERVICES PRESENTS ARTWORKS DETROIT, Thursday, September 12, 2019, 6-9 PM in partnership with The Wasserman Projects, 3434 Russell St. #502, Detroit. The event will feature more than 100 pieces of donated art from mostly local artists available for live and silent auction, musical entertainment, appetizers, a fashion show and a cash bar. Contact Kerrie Mitchell, kmitchell@matrixhs.org for sponsorship opportunities. Detroit-based Matrix Human Services is a 112-year-old, 501(c)(3), social services organization committed to youth, individuals and families reaching self-sufficiency. Matrix offers positive life experiences, assistance with basic needs, education, and supportive services that defuse crisis, treat individuals and family problems, prevent abuse and neglect. With over 550 employees and 33 locations, Matrix is the 22nd largest non-profit in Southeast Michigan. Matrix serves over 20,000 annually by operating the largest pre-K Head Start program in the City serving more than 1,900 children per school year. Matrix also runs teen programming throughout the city, one of the largest HIV outreach/prevention programs, and a large community center in the eastside Osborn neighborhood that houses basic care needs as well as our social mobility centers that aim to help adults by providing workforce development training, financial literacy, housing assistance, an online high school diploma program and assistance to seniors. For more about Matrix Human Services, visit www.matrixhumanservices.org.
SAT SEPT 21 | 5:30-11 PM | 4 RIDGE ROAD
2019 PR Home & Garden Tour
THE PLEASANT RIDGE HOME AND GARDEN TOUR will take place Saturday, September 21 from 10 AM until 4 PM. The tour will include 5 or 6 homes and gardens located within the Historic Districts of the City. Tickets are $15 in advance from City Hall (23925 Woodward Avenue) or on the city website and $20 the day of the tour at the Historical Museum behind City Hall. Proceeds from the tour are used to maintain the Historical Museum and for other civic projects such as period lighting within the city parks. Information may be found at www.cityofpleasantridge.org or by calling City Hall at 248-541-2901.
MON NOV 11 | 11:00 AM | MEMORIAL MALL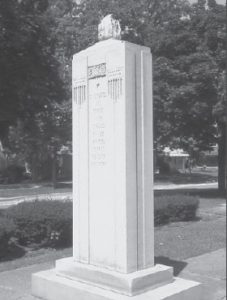 Veterans Day Observance
THIS ANNUAL EVENT HONORS ALL VETERANS who served in the U.S. Armed Forces. This year's Veterans Day observance is still in the planning stages as of press time. A bell will be rung eleven times, and there will be a guest speaker (to be determined.) Following the observance, there will be an open house, with refreshments, at the Ferndale Fire Station on Livernois, next to the Memorial Mall. All are welcome to attend.
THURS OCT 17 | 5-8 PM | DOWNTOWN FERNDALE
Fido Does Ferndale
DOWNTOWN FERNDALE GOES TO THE DOGS on Thursday, October 17 when Fido Does Ferndale takes over the district with canine activities, vendors and doggone good fun. The fun happens from 5-8 pm throughout downtown with headquarters at Schiffer Park (Planavon & West Nine Mile). The event includes a canine treasure hunt featuring FREE doggie goodies at more than a dozen participating businesses, a Pooch Parade,
dog contests and more. Don't have a Fido (or Fluffy) of your own? Don't worry – there will be many opportunities to meet and make a new best friend via several local pet rescues and adoption agencies at the event. Plus lots of dog-friendly vendors will be set up on Downtown Ferndale sidewalks for the event – and they'll be selling all sorts of fun stuff, from organic foods, boarding and grooming services and much more. So, grab your leashes and your furry friends, if ya got 'em, and come on downtown! Additional details available at www.downtownferndale.com or on Facebook at www.facebook.com/DowntownFerndale
SAT DEC 14 | DOWNTOWN FERNDALE
Holiday Ice Fest
RING IN THE HOLIDAYS WITH DOWNTOWN FERNDALE'S annual Holiday Ice Festival, Saturday, December 14th from 10am to 4pm! Come for plenty of traditional holiday-time activities for the whole family to enjoy. Experience downtown as it transforms into a winter wonderland with over 50 magnificent ice creations lining 9 Mile, Woodward and Vester Streets! Watch the ice carvers as they chain-saw, chisel and shape blocks of ice into magical holiday masterpieces. Stop by Downtown Ferndale's North Pole at W. 9 Mile and Planavon for lots of fun wintertime activities kids from 1-100 will enjoy, including free photos with Santa and urban hayrides! Take the chill off in the Warming Tent with hot cocoa and goodies, or to decorate a card for soldier! Plus, Lunch with Santa and lots of other fun activities to be announced. The Holiday Ice Festival, proudly produced by the Ferndale Downtown Development Authority, is also a great time to get some holiday shopping done. So, bundle up and bring the whole family out to enjoy the festivities. For more information, visit the Downtown Ferndale web site at www.downtownferndale.com or on Facebook at www.facebook.com/DowntownFerndale.