July / August Event Previews 2019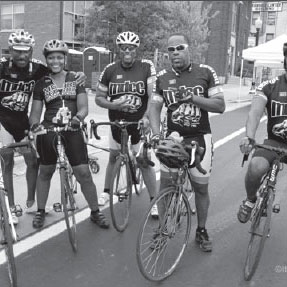 SAT JULY 13 | 11AM-5PM | DOWNTOWN BERKLEY
Berkley Street Art Fest
DOWNTOWN BERKLEY WILL BE ARTISTICALLY TRANSFORMED by professional and aspiring artists for the Berkley Street Art Fest. Chalk artists will create colorful street art with chances to win prizes. Commissioned mural artists will create murals on commercial buildings. Children and families will have the opportunity to create their own art in highlighted areas. In the days prior to the event, people will have an opportunity to watch the muralists work on their masterpieces as they come to life. All works of art will be completed by 4pm on Saturday, July 13, 2019 during the Berkley Street Art Fest. Coolidge Hwy. between Catalpa and Wilshire in downtown Berkley. www.BerkleyStreetArtFest.com
SAT JULY 20 | BEST PARK OAK PARK
EOPNA Picnic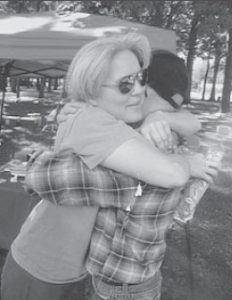 THE 10TH ANNUAL EAST OAK PARK NEIGHBORHOOD ASSOC. PICNIC will be held on July 20, 2019, at Best Park, Roanoke Ave. south of I-696, from Noon-4 P.M. This is a fun event for the whole family. Food will include hot dogs, hamburgers, snack chips, corn on the cob, and soft drinks. Bring a dish to pass (optional) and some cash for the picnic raffle. There will be some great prizes of goods and services from local businesses such as hardware and automotive stores, boutiques, restaurants, and gyms. Games and prizes provided for the kids. Oak Park Public Safety will bring their ice cream truck by to hand out treats and officers will socialize with the residents. Remember to bring a lawn chair. No alcoholic beverages, please! The picnic takes place rain or shine. The EOPNA is the city's largest block club and is dedicated to civic improvement. It has placed hundreds of the often-seen, yellow "SLOW 25" signs, and participates in city-wide events such as the Fourth of July parade and picnic. We will have a dedicated table with information about EOPNA events and photos from past picnics. Money for this annual event is raised from monthly meeting 50/50 raffles. EOPNA meetings are held the first Thursday of each month at 7:00 P.M., at Upper Elementary School library, Rosewood at Northfield. For further information contact eastopna@gmail.com. 
WED-SAT AUG 7-11 | GO! – MAGIC BAG – RINGWALD
Detroit Improv Fest
THE NINTH ANNUAL DETROIT IMPROV FESTIVAL takes place August 7 through August 11, 2019. Improvisors from across North America descend upon Metro Detroit for five days of unbelievable improv comedy. Previous headliners include Keegan Michael-Key (Key & Peele), Paul F. Tompkins (SPONTANEANATION), Horatio Sanz (SNL), Rachel Dratch (SNL), and many more. This year's line-up looks to be the best yet. Ferndale shows take place at Go Comedy! Improv Theater, The Ringwald and The Magic Bag. For more information, visit www.detroitimprovfestival.org.
FRI AUG 9 | ROYAL OAK FARMERS MARKET
Summer Beer Fest
FRIDAY, AUGUST 9 BRINGS ANOTHER FANTASTIC CRAFT BEER CELEBRATION, with warmer temps allowing for a fun indoor-outdoor event featuring multiple stages with live entertainment, and even more room for craft beer! Each attendee receives a commemorative event pint glass, keepsake photograph, live entertainment and an opportunity to sample their way through the event. Offering beer from dozens of breweries from around the world, across the state and down the street, each brewery has the opportunity to showcase their unique libations. The focus of Royal Oak Beer Fest is the promotion of craft beers and the brewers that create them – and furthermore, how much everyone loves drinking them! RoyalOakBeerFest.com
SAT AUG 10 | FERNDALE CITY HALL
Sierra Club Green Cruise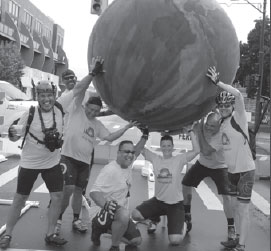 THE 15TH ANNUAL SIERRA CLUB GREEN CRUISE, Saturday, August 10th, 2019, will feature two bicycle rides – an 8 AM 42-mile ride to Belle Isle and a 9 AM ride to Birmingham, both starting from Ferndale City Hall at 300 E. Nine Mile Road. Tickets are available on Eventbrite for $11.54 or $15 on the day-of event. Help us promote the Sierra Club principles of exploration, enjoyment and protection of the Planet through this non-fossil fuel event! Contact chairmen, Jerry Hasspacher jhasspac@gmail.com or Dave Cottrill, (248) 635-8152 or visit Green Cruise/Sports & Recreation on FaceBook.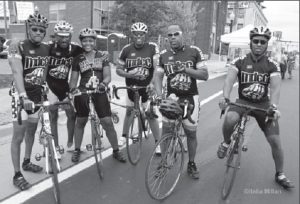 THUR-SAT AUG 15-17 | DOWNTOWN FERNDALE
25th Annual Ferndale Woodward Dream Cruise
WOODWARD & NINE IS "WHERE THE DREAM BEGAN" in 1995. The 2019 Ferndale Dream Cruise will take place August 15, 16 & 17 featuring its signature events: Ferndale Emergency Vehicle Show, Lights & Sirens Cruise, Official Ribbon Cutting Ceremony, Classics & Cruis'n Legends Vehicle Show and Mustang Alley. Plus— the Kids Play Zone and Rockn' Live Entertainment Stage. For event times and updates, go online: http://FerndaleDreamCruise.com