Rofum Sack Lunch Program: Hot Meals for the Homeless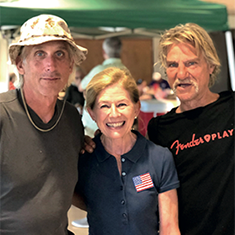 By Mary Meldrum
THE ROYAL OAK FIRST UNITED METHODIST SACK LUNCH PROGRAM is designed specifically to feed the homeless. I was fortunate enough to have a conversation with Mark Thatcher, one of the Executive Directors of this 25-year-old program.
Thatcher said the program started 25 years ago as a very small and occasional project where church staff simply began offering local homeless people their own bagged lunches. After a few years they moved the lunch-making program into the church.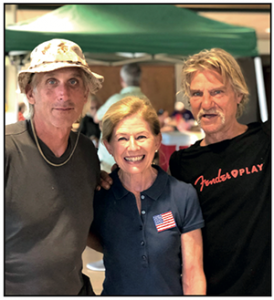 As their efforts grew, they began receiving donations of all sorts, and eventually began making and serving hot soup in the winter months. This grew into an entirely hot meal served Monday through Friday at the church.
Even while renovations to the church were underway the past four years, volunteers began distributing full hot meals every day of the week. Homeless patrons were fed on the steps, and then in the newly renovated fellowship hall.
CURRENTLY, APPROXIMATELY 40 VOLUNTEERS provide the free lunch for up to 65 homeless people
every day, which consists of a sandwich, chips, drink, cookies and applesauce or soup. Every Friday there is a hot chicken meal.
This legacy program has deep roots and has grown from a small seed of a grand gesture of church members surrendering their lunches to the homeless into 10,000 bagged lunches plus 10,000 hot meals every year. The ROFUM Church Sack Lunch Program has scaled up with the increased need for this type of mission work in the area.
As a mission-centric organization, they have a need for more volunteers. If you have an interest in helping out, please note that at least half of the current volunteers do not attend church services. Thatcher and his wife, Catherine Thatcher organize the Sack Lunch Program, but Mark wanted me to know that the church also has a food pantry, and clothes are donated, as well. What do they need? Food, clothing, volunteers, money and help.
The Royal Oak First United Methodist Church is located at 320 7th Street in downtown Royal Oak. You can reach out to Karen at the Royal Oak First United Methodist Church at 248-541-4100.