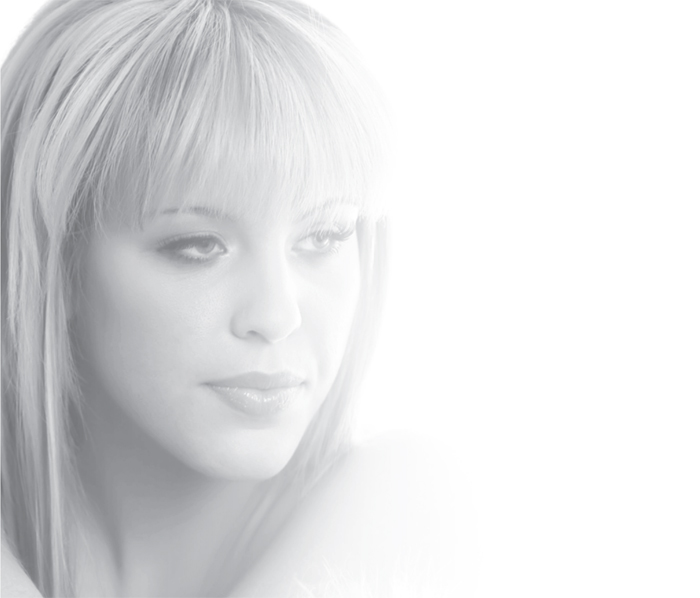 You may not know the name Megyn Hermez yet, but chances are you will soon. The Southfield-born, Novi native is on a trajectory toward stardom that defies the speed of light.
Hermez (nee Kashat), 21, a dancer, singer and actress, has already won dance competitions in Barcelona, Spain, and appeared on TV on the Wendy Williams Show, the Mo'Nique Show, Lopez Tonight and many more. In two weeks' time, she wrote 12 songs, which will appear on her "Anxiety" album, slated for release this March.
"It was an experiment," she says of the album, a mix of "funk rock, R&B and jazz. I had to try every genre before I found my style." Interestingly, "I didn't expect to do anything with music," she recalls.
One of three children of Sue and Keith Kashat of St. Clair Shores— dad owns the Tire Outlet and Auto Pro on Nine Mile in Ferndale— Hermez is a bundle of energy. It feels like she's going to jump out of the chair or explode any minute. She's a woman on the move.
This movement was fueled at age eight when she began dance lessons at Sheryl's School of Dance in Novi. She started with jazz and then took lessons in every style of dance. "I did it my whole life," she says, and she's still dancing—20 to 30 hours a week. She teaches at Sheryl's, performs in night clubs and continues her dance training.
Mom Sue Kashat recalls the long hours her daughter spent at the dance school. "She lived in the dance studio. Sometimes, I would pick her up at midnight (from dance practice, competitions or performances)."
But Hermez, who took her mother's maiden name professionally, wasn't always into dancing. At Novi High School, she was in the choir and pursued solo and ensemble opportunities. "I loved it," she exclaims. "I was heavy into choir." And she liked acting too, performing in school musicals, at one point portraying Cruella DeVil in a musical adaptation of "101 Dalmatians." A teacher took note of her talent and told her that one day she'd be an actress.
A bit of a Renaissance individual, she also tried her hand at poetry. Hermez recalls walking home from school rhyming words. "I always liked English. I was writing, writing, writing. I love to write. I feel like I was ahead of my years."
But despite loving to sing in the school choir, acting in plays and writing, she just didn't get school. She would miss two to three days a week, and teachers and classmates would get on her case about it. So she dropped out at the age of 16 to pursue her dreams.
Hermez calls herself, "a little outrageous. I dress outlandish. I have a big personality. I'm okay with that." Friend Brittany Cigna, a student at Michigan State University and a friend since age ten, calls her oneof- a-kind. "You'll never meet anyone like Megyn," Cigna says. "She's a really goofy person. She loves to be original and I love it too. She never fails to surprise you." Cigna saw her friend's talent early on. "She always wanted to be on stage, the center of attention. She loved to perform."
Kashat says her daughter was always headstrong, "a real go-getter. She'll stop at nothing. She is really strong about her career." Aunt Sandra Hermez sees both sides of her niece's personality. "She's good-hearted, positive, and has no problem speaking her mind. She's beautiful inside and out, and close to her family—a good person."
Coming from a Chaldean tradition, which promotes modesty for girls and women, Hermez's family was nevertheless supportive of her career choices. "We're basically her sponsors," explains Kashat. "We're responsible for anything she has to do for her music."
After dropping out of high school and beginning her career, the singer/dancer took some jobs at a local mall, selling body jewelry and working for Rosetta Stone—the language education company. "I wanted to work," Hermez says. "I wanted to help pay for dance and to give my parents a break." Soon her career took off like a rocket. She was a dancer with the band of former Gap Band lead singer Charlie Wilson and appeared on cruises and around the world.
And the national TV gigs "just felt right. I felt at home." Hermez says she wasn't star-struck, and is grateful for the opportunity. "It confirmed that this is what I'd be doing the rest of my life."
She made a temporary move to Los Angeles, but her connections were in Michigan and she came back home to finish her album. Will she remain in the Detroit area? Hermez keeps her options open. "When the right opportunity comes across, I will leave here."
February and March will bring a lot of gigs, including hosting a Valentine's Day party in Dearborn and dancing at the MGM casino. "I don't turn down any opportunity," she says.
Kashat's hope is that her daughter is happy. "Whatever the outcome is (with her career), we're very proud of her." And according to her aunt, she knows Hermez will succeed. "I have no doubt she'll get where she wants to be." Hermez calls herself religious, and has a strong belief that she will be successful. "I don't leave room for a backup plan. Failure is not an option. If you put all your time into it, God can't refuse you."
< Heidi Press is a Detroit-area writer and editor
If slightly happened with our heartiness, we believe there is a solution to any maladies in a cure. What medicines do patients purchase online? Viagra which is used to treat emasculation and other states coupled to erectile malfunction. Learn more about "sildenafil". What men talk about "viagra stories"? The most substantial aspect you must look for is "sildenafil citrate". Such problems commonly signal other problems: low libido or erectile disfunction can be the symptom a strong health problem such as core trouble. Causes of sexual dysfunction include injury to the penis. Chronic disease, several medicaments, and a status called Peyronie's disease can also cause sexual dysfunction. Even though this medicine is not for use in women, it is not known whether this treatment passes into breast milk.