Oak Park / Ferlito Group Break Ground On Transit-Oriented Housing Development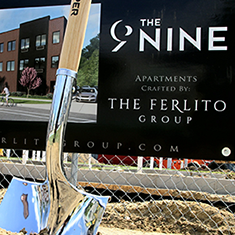 ON SEPT. 7, 2022 THE FERLITO GROUP BROKE GROUND ON A NEW 30-UNIT APARTMENT DEVELOPMENT, NAMED THE NINE, IN THE CITY OF OAK PARK.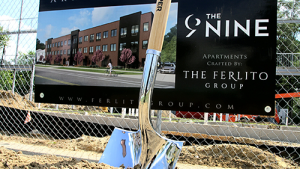 The Nine will be a three story, transit-oriented housing development located at 8775 Nine Mile Rd., which is directly behind a bus station. This is a welcomed development to the City as it builds on Oak Park's mission to provide diverse housing options that promote access to various resources.
"The Nine housing development amplifies our commitment to actively encouraging residential and business growth while providing the highest quality of life here in Oak Park," said City Manager Erik Tungate. "The intentional location of The Nine near a bus stop and bike lanes, coupled with its work-live concept is exactly what Oak Park needs."
IN ADDITION TO THE NINE BEING LOCATED NEAR A BUS STOP AND BIKE LANES, it is just down the street from the Nine Mile Linear Park, which has a multi-purpose path and various recreation amenities that span over several blocks. There are also two pocket parks, Sherman and Seneca, a future connector park and a MoGo bike station, all within walking distance of the development.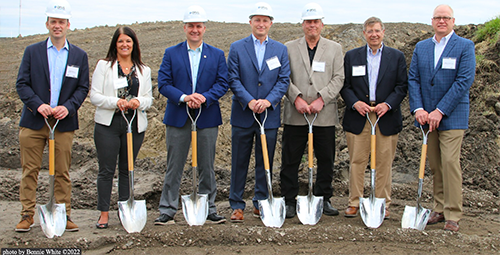 "We are excited that the Ferlito Group chose Oak Park to make the $4.9 million investment in the community," said Economic Development & Planning Director Kimberly Marrone. "The project will help spur additional investment along the corridor as we try to attract mixed use developments within the City as we continue to grow. Increasing density with housing will allow our community to continue to grow even though we are almost entirely built out."
The Nine is the first transit-oriented development in the City of Oak Park. Transit-oriented developments support sustainability, community health and strengthen the local economy. As more people choose to utilize public transportation and bikes the demand for transit-oriented developments is anticipated to increase.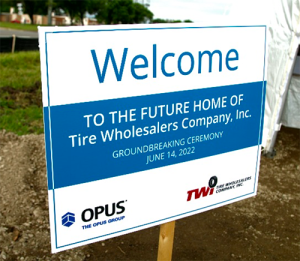 ABOUT THE FERLITO GROUP: The Ferlito Group is one of the Southeast Michigan's premier sources for real estate development and investment, having brought spearheading a wide range of successful commercial buildings, healthcare facilities, and retail and food service throughout Metro Detroit.