Oak Park, Berkley And Huntington Woods Unite For Youth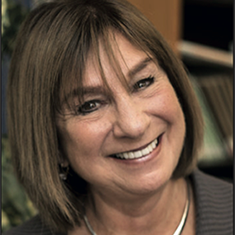 By Ingrid Sjostrand
DRUG AND ALCOHOL AWARENESS AND PREVENTION IS ONE of the most important conversations parents can have with their children – it's also essential to building safe, strong communities. The cities of Oak Park, Huntington Woods and Berkley see the importance of this and have been working together for the past 22 years with the goal of spreading substance abuse prevention in youth.
In 1997, Ohio Senator Rob Portman and former Michigan Representative Sandy Levin developed the idea of coalitions to address substance abuse. Former Berkley Schools Superintendent Dr. Tresa Zumsteg created a 33-member panel to create the local initiative that today is the Tri-Community Coalition (TCC).
"All these people coming together having the similar desire to keep drugs and alcohol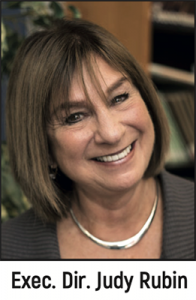 out of the hands of our youth, illegal drugs out of the community and alcohol to be properly and responsibly used by adults," Executive Director Judy Rubin says, "That was the initial idea and they challenged the communities to come together and bring their sectors together."
A 501C3 CHARITABLE ORGANIZATION, TCC is led by President Diane Duncan, an executive board and Rubin. They focus their efforts on three specific pillars: Youth, parents and the community at large. The youth program, Young Optimistic and United (Y.O.U.), has groups in both Berkley and Oak Park high schools that meet weekly with student members to build education around healthy choices. Parent Now! is an adult-focused group that regularly hosts speakers and information sessions about current trends and topics parents should be aware of.
"We've had Parent Now! events on topics ranging from social media and sexting, to depression and suicide. We'll have a Drugs 101 seminar in September that will focus on vaping," Rubin says. "We keep the community abreast of trends and vaping is definitely a trend."
Several community-focused events are also produced throughout the year, including a Health and Wellness Fair in May in collaboration with each city's recreation center and a fundraiser golf outing at Rackham Golf Course in Huntington Woods. The Tri-Communities Coalition Golf Classic held its 21st annual event on June 21, 2018, offering a 50/50 raffle, silent auction, breakfast and prizes to participants.
"We've made it a very fun event, we're very lucky because we have great sponsors," Rubin says. "We have a hole where you shoot a golf ball out of a cannon and it goes 300 yards and another where you aim to shoot the golf ball into a blow-up dinosaur's mouth. It's for serious golfers that like our mission, but it's also really fun. We always like to incorporate entertaining elements into the event."

Another major event for TCC is their Leadership Breakfast, held in November, that highlights a member of the community with a "Power of One" award and features a keynote speaker who has shown exceptional leadership. The 2018 event's speaker was former Michigan U.S. Attorney Barbara L. McQuade, and Robi Mitra was honored with the "Power of One" award.
IN 2007, TCC APPLIED FOR AND RECEIVED the "Drug Free Communities" federal grant providing them with funding to develop and implement substance abuse prevention programming in their communities. Recipients are limited to a total of ten years for this grant funding, so when the funding expired in 2017 the Tri-Community Coalition shifted their efforts to incorporate conversations outside substance abuse that might also benefit the community.
"It was great for the community, but all good things come to an end and you can't reapply once you've been given those ten years," Rubin says. "We decided to broaden our horizons and expand to include mental health and awareness for the community since that could help us get other federal funding dollars and widen our mission statement.
"We are now in our second year of post-DFC and post- grant funding and we're still here!" She adds, "Still kicking and still trying to bring events, programs and education to the three cities of Berkley, Oak Park and Huntington Woods about the dangers of drugs and alcohol and keep them abreast of what's trending."
For more information about the Tri-Community Coalition, visit tricommunitycoalition.org.