Home
Business
Neighboring Communities Collaborate for a Better Economic Outlook : Ferndale Area Chamber...
Neighboring Communities Collaborate for a Better Economic Outlook : Ferndale Area Chamber of Commerce / SCORE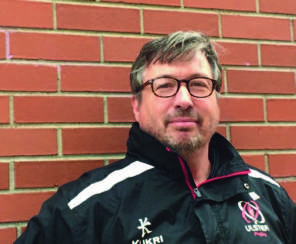 Story by Ingrid Sjostrand
It takes a village is a phrase originated in reference to raising children. But the principle can apply to many aspects of life, including – surprisingly – running a business.
Taking advantage of community knowledge and networking with other business owners can breed collaboration and lead to the exchange of resources, which in a city of nearly 700 businesses like Oak Park could create unimaginable results.
Luckily, an organization that promotes and facilitates these connections exists right in Oak Park's backyard, through the Ferndale Area Chamber of Commerce. Established in 1936 and expanded to include Oak Park and Pleasant Ridge in recent years, the chamber has over 250 member businesses that all work to improve the economic climate.
"A lot of people have ideas of what chambers are about but, ultimately, it's a business association and a way for businesses to network and exchange ideas…and get involved in the community," Matt Zook, executive director of the Ferndale Area Chamber says of the organization.
The chamber hosts events three to four times a month, including networking opportunities like their Business After 5, Chamber Lunch Club, and Coffee Connections programs. They host guest speaker events and ribbon cuttings for new, renovated and reopening businesses.
Any business can join the Ferndale Area Chamber and membership fees vary based on the number of employees. The benefits of membership include a listing in the Chamber online business directory, marketing opportunities, and social media call-outs to nearly 5,000 subscribers. Zook says they are always working to increase the benefits for businesses, too.
"I'm working on a few different things here – we offer discounts among members, discounts at OfficeMax, things like that. I'm working on one with an insurance company, so you can get a better rate on home, car and business insurance rates."
Zook says one way the Ferndale Area Chamber focuses on building business relation-ships and networking is by keeping up on new trends and gaining the tools to educate members.
"I'm seeing a lot of changes happening in networking organizations and I'm trying to bring the chamber up," he explains. "There's other ways that people connect aside from the internet these days and I'm hoping to maybe even help facilitate those things."
Another great way to create a prosperous trade is to pick the brains of those who have run successful businesses. SCORE, a resource partner of the Small Business Administration, is a nonprofit organization that offers just that, and often collaborates with the Ferndale Area Chamber.
"SCORE is [working and] retired people that are in the business community and they offer their services for free. It's a really great organization," Zook says. "I'm working on moving our offices to an incubator space, and one of the things I'm trying to do is get SCORE there too because that would be a great place for them to be, as well."
Currently, the Ferndale Area Chamber resides in the Credit Union One building at 400 East Nine Mile, and their web site has a comprehensive list of upcoming events and member benefits. Ultimately, Zook says the members that get the most out of the Ferndale Area Chamber, and their business resources, are ones that engage.
"Most people find that the Chamber is something that works better when you have involvement; whether it's reading the newsletter or getting out and doing things –it's hard to see the value without effort," he says.