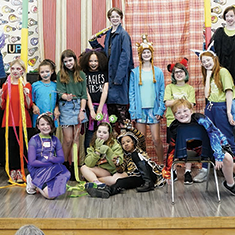 A NEW ORGANIZATION IN OAKLAND COUNTY IS MAKING A DIFFERENCE, BRINGING BACK THE GOOD OLD DAYS OF FUN.
Michigan Stage is a 501(c)3 non-profit organization founded by Tim Paré in 2021. Their mis- sion is to produce theater in non-traditional ways, focusing on bringing communities together, and fostering a love of performing arts at all ages.
"Our after-school Playlabs have really become the backbone of our work," founding Artistic Director Tim Paré shared. Recently named Humanities Champion of the Year for 2023 by Michigan Humanities, Paré believes in the power of theater and Playlabs specifically to positively address the rising mental health issues impacting our youth.
"I love theater. I love what it can do for our community. In focusing on process over product, we're able to understand our roles within and contributions to a society. We spend each session getting to know each other, along the way exploring every idea, using improv and imagination, creating our story as we go."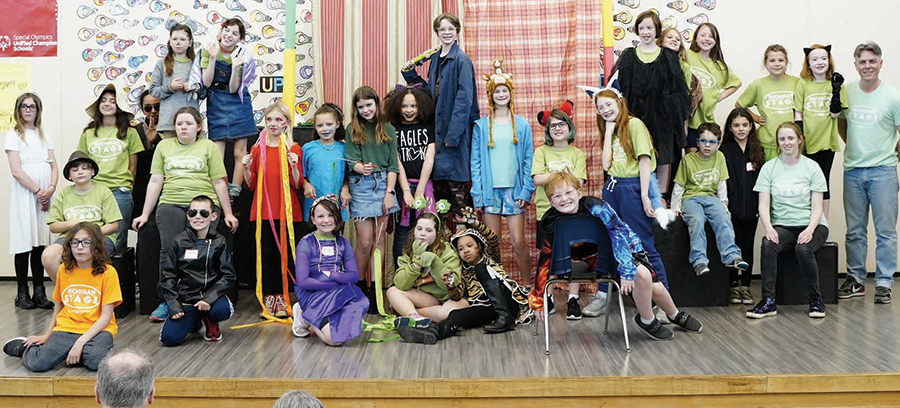 IN JUST TWO YEARS, PLAYLABS HAVE GROWN FROM NINE TO 100+ PARTICIPANTS each semester, proving to positively impact the community, leading to a proven reduction in crime and providing outlets to address loneliness and isolation in an increasingly digital world. "In the age of anxiety, students need creative, social and emotional outlets with positive reinforcements now more than ever. We're seeing stunted social development and a general lack of impulse control across all programs."
Playlabs are a safe environment where participants learn to express themselves, find their voice, learn how to deal with challenging situations, and better understand how the choices they make will impact their lives and the lives of those around them, ensuring they will grow up to be well-rounded, active citizens. "We were founded in '21, during the height of the pandemic. The rapid growth of our programs is a direct extension of these issues and how Playlabs addresses them for the better."
Developed by Paré over the past ten years, and fine-tuned with his staff, Playlabs are engaging, amusing, one-of-a-kind productions developed through theatrical workshops from the ideas of participating students under the guidance of professionals. Playlabs focus on building performance skills through ensemble-based work, improvisation, and individualized coaching, culminating in an original performance.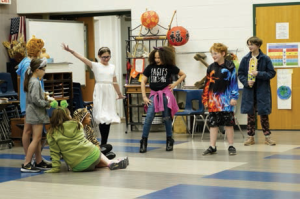 These pay-what-you-can semester-length after-school, and summer programs are a safe haven for local youth during peak unsupervised hours. More than 15 million students — including approximately 3.7 million middle-schoolers — are alone and unsupervised between 3:00 and 6:00 P.M., the peak hours for juvenile crime and risk experimentation. The hours after school are lost opportunities to help students grow and develop the skills and competencies to make positive life decisions that can lead to future success (After-school Alliance).
In Michigan Stage Playlabs, everyone is part of a community. 100+ students each semester, ages 6-18 participate, across ten groups, in partnership with six different public schools from Oakland, Wayne and Macomb counties. Next Fall they're launching a new partnership with Hazel Park Public Schools.
UP NEXT, MICHIGAN STAGE IS ADAPTING THEIR PLAYLAB APPROACH for work with senior populations beginning Fall '23. "We're so eager to share our work with more people, ultimately leading to more theater." Paré explained. "We have this incredible roster of teaching artists, with a myriad of skill-sets but their after- school schedules are maxed out, yet they are still not making sustainable living wages. We are in a unique position to offer more programs to new populations, during earlier time-frames, ultimately leading to more theater."
If you're interested in learning more about Michigan Stage, and/or making a donation, visit MichiganStage.org. For only $15/month, you can contribute to their efforts toward providing 30+ hours of entertainment, and youth & community programming each week, all year round.