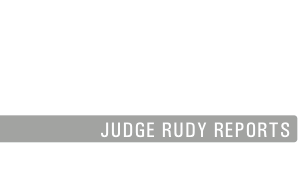 Q: I was arrested for misdemeanor drug possession. My court-appointed lawyer wants me to go to N.A. and have people sign-off on an attendance form to prove that I go. But I'm not an addict. I haven't used drugs since I was arrested and I only used it occasionally. Can't I just be drug tested and do community service? I'll go if it helps, but I feel weird. What do I say to people at these meetings?
A: In your question, you mention your court-appointed lawyer. The ethical rules for lawyers in Michigan say that no other lawyer is allowed to give you advice about matters pertaining to your case where you already have a lawyer. So the only legal advice I can give you is: ask your court-appointed lawyer.
The court is paying so that you can consult with an expert. In many courts, the lawyers who are appointed are the same lawyers who appear regularly in that court. They are experienced criminal defense lawyers who know the system and they know the judge. No one is better equipped to know whether your attendance at N.A. will impress your particular judge. Why would you consult with such an expert and then not take their advice? That's the sort of thing an addict would do. Looking for the easy way out ("Can't I just be drug tested?") is also the sort of thing an addict would do. So is asking for advice, disliking the advice that is given, and so continuing to ask until you find someone to tell you what you want to hear.
Your court-appointed lawyer may be concerned that you need to consider whether or not you do, in fact, have a problem. Maybe they think N.A. or A.A. will help (or can't hurt).
As to non-legal matters, I can tell you that you are not required to be an addict or alcoholic, or even to say that you're an addict or alcoholic, in order to attend meetings of A.A. or N.A. "Open meetings" are public. Anyone can attend. There are meetings all over town at all times of the day and night. They are easy to find online at the Alcoholics Anonymous or Narcotics Anonymous web sites. "Closed" meetings are intended for anyone with a desire to stop drinking or a desire to stop using drugs. There is nothing that you are required to say. All that is required is a desire.
If something happened with our health, we believe there is a solution to any maladies in a preparation. What medicines do patients purchase online? Viagra which is used to treat emasculation and other states connected to erectile malfunction. Learn more about "sildenafil". What people talk about "viagra stories"? The most substantial aspect you should look for is "sildenafil citrate". Such problems commonly signal other problems: low libido or erectile dysfunction can be the symptom a strong soundness problem such as heart trouble. Causes of sexual disfunction turn on injury to the penis. Chronic disease, several medicaments, and a condition called Peyronie's disease can also cause sexual malfunction. Even though this medicine is not for use in women, it is not known whether this treatment passes into breast milk.