If You Can't See It, You Can't Be It : Zara Creative Is Focused On Putting People First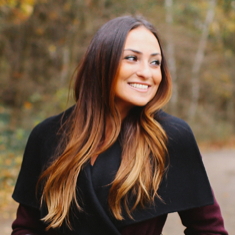 Story by Sara E. Teller
HEATHER ZARA LAUNCHED ZARA CREATIVE, a Ferndale-based full-service video production house, in January 2012. "I wanted to create a place that brought out the best in people. A place where people can use their skills and impact the world in a positive way," she said. "We do business differently here, putting values before politics and creativity before profits."
Zara said arts programs are typically the first to be cut from schools.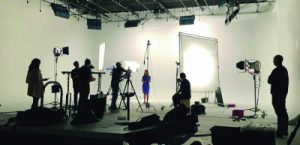 "Creatives are often turned away from doing what they love as children and young adults. Yet, content development and the creative industry and -community drives so much of what moves business forward. At Zara Creative, we put culture first. We treat people with respect and show them they are valued, so they're able to use their skills to do something good and impact the world in a positive way. By doing so, we're giving people a reason to show up to work and are making the world a better place."
Prior to launching her business, Zara had spent nearly a decade in broadcast media. "I had been a sports reporter and anchor for almost nine years," she said. "I loved being a journalist because I've always believed in the power of stories – their ability to inspire and inform people, stay with people and help them evolve or even just make their day."
SHE HAD SUCCESS VERY EARLY ON, winning an Emmy award while still a student at Michigan State University for her work on the student-run "MSU and You" show. "My friend was the creator of the show," she said. He spotted Zara on campus and brought her on board. However, Zara added, "The industry became a little bit unfulfilling for me. I wanted to make the workplace a better experience for people. I wanted to create a place for people."
Zara Creative works with "like-minded, values-driven brands that think big, leave a positive impact, and develop inspiring and meaningful content," Zara said. "Our customers are those brands who put people first. They're the ones you catch yourself telling your friend about because they're just that good."
These are the brands that "spark joy," and are focused on sports and entertainment, food and beverage, travel and experience, and fun and philosophy. Zara Creative works with a wide variety of clients, including big names such as Google and Pulte Homes as well as small to mid-sized boutiques. Zara is also devoted to philanthropic efforts and has worked with charitable companies such as the Kresge Foundation, The Empowerment Plan, Ronald McDonald House, Children's Hospital of Michigan, Boy Scouts of America, Forgotten Harvest, and many more. Just this year, Zara Creative has taken home three Communicator awards for Best in Branded Content.
"We specialize in video content," she explained, "And, we also do photo content, helping companies with their marketing, advertising, and storytelling."
Zara is currently developing a creative summer program for children that she hopes to launch in 2020. "If you can't see it, you can't be it," she said. The program is designed to expose kids to programming that they may not otherwise be exposed to and to encourage creative development.
Recently, Zara Creative was also certified a Women's Business Enterprise by the Great Lakes Women's Business Council Certification Committee. "We're so grateful," Zara said. "We've never done traditional business development or employed traditional business strategies. We've grown organically up to this point. So, to have this certification, I'm just excited to see how much more we can grow with it. Again, if you can't see it, you can't be it. It's important for me to represent women who are starting businesses and taking risks, especially those who are choosing industries that are largely male dominated. I'm proud to be able to show women and young girls that anything is possible."