Identifying Popular Home Styles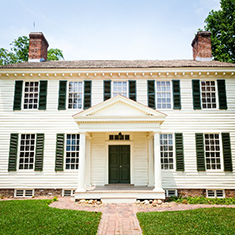 By Lisa Howard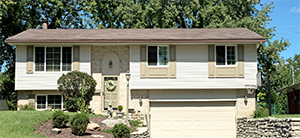 YOUR HOME SAYS A LOT ABOUT YOU, from the way it's decorated to what kinds of amenities you prefer. But maybe the most important factor about any house is its style — how the house is structured is a fundamental consideration. Whether it's your first or third home, you want to know what you're looking at when you start scouring home listings.
Fortunately, buyers in Huntington Woods, Pleasant Ridge, Berkley, Ferndale and Oak Park have several popular styles to choose from.
"The interesting thing about both Huntington Woods and Pleasant Ridge is that the majority of the homes there are different," says Tim Murad, a realtor with Keller Williams who lives in Berkley. "'Eclectic' is the word I'd use. Both of those communities are higher-end, with custom-designed homes."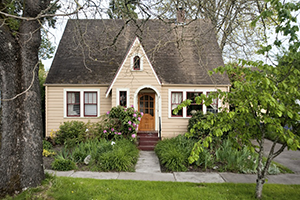 In Berkley and Ferndale, the most prevalent home style is a BUNGALOW, also called a " story-and-a-half" because the upstairs is only half a floor, due to the roof slope. Bungalows usually have two bedrooms, a bath, a kitchen and a living space on the first floor plus an additional bedroom/ office upstairs. (Most bungalows were built during the post-WWII years and might not have a fully-finished second floor.) These homes are more affordable and are especially popular with first-time buyers. Then again, most bungalows lack a bathroom on the second level, which can be a dealbreaker for some buyers.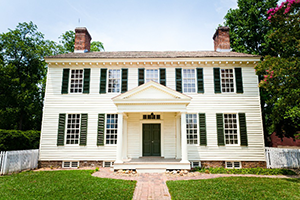 IN CONTRAST, A COLONIAL IS CONSIDERED TO BE A FULL TWO-STORY HOME. Found throughout the five cities, colonials traditionally have a kitchen and living space on the first floor and bedrooms and a full bath (or two) upstairs. SPLIT-LEVEL HOMES are multi-story: A bi-level has two stories, a tri-level has three, and a quad-level has four. One side of the house is lowered or raised to half of the floor height and short runs of stairs are placed in the middle of the house to facilitate getting to the other levels. While some buyers won't consider a bi- or tri-level home due to lack of storage space, quad-levels usually have basements. And some buyers explicitly seek out split-level homes because of their mid-century vibe. Oak Park in particular is a very diverse community, Tim points out, with mid-century modern homes nestled into neighborhoods featuring bungalows, colonials, and ranches.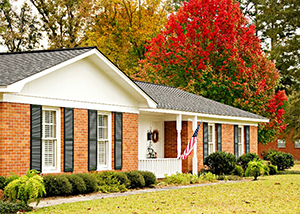 "RANCH homes are single-story homes where a family can live and parents can age in place," Tim says. "We're finding that baby boomers are looking to sell their colonial or bungalow and downsize to a ranch, especially a ranch with a basement." However, ranches do tend to require bigger lots, so you usually have a larger yard to care for. If you're a gardener, that's a plus! If you hate mowing and shoveling, that might be unattractive.
One way to get maximum interior space with minimal exterior upkeep is to look for a large-footprint colonial built on a lot formerly occupied by a bungalow — then you'll have more house and less yard. But most importantly, think about which style would best suit your needs and your budget.