From Munich to Ferndale: The Oktoberbeer & BBQ Festival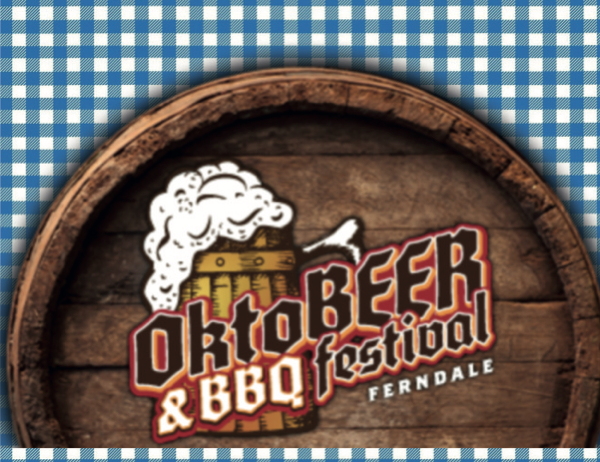 By Adam O'Connor
Craft beer pioneer Samuel Adams is partnering with local event producers Ultimate Fun Productions and The Social Connection to present the first annual OktoBEER & BBQ Festival in downtown Ferndale. Friday, October 14 through Sunday, October 16 will transform Vesper Street into a 50,000-square foot beer garden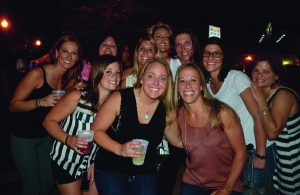 featuring tons of beer, traditional German food and mouthwatering BBQ. Live music, themed games and a Sam Adams' "Raise the Stein"-sanctioned qualifying event round out the entertainment for the weekend.
OktoBEER & BBQ Festival will showcase an unparalleled selection of German cuisine, BBQ and food trucks – along with an extensive selection of beer, including brews from Samuel Adams, Coney Island Brewing Company, Traveler Beer Company and many more. Angry Orchard, Truly Spiked & Sparkling, Wild Turkey Bourbon and SKYY Vodka will also be providing cocktails.
More than a dozen food vendors will be present throughout the weekend, offering up a spread of culinary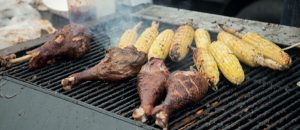 goodness that'll please any crowd. Stonewood Smokehouse, Smoke Ring BBQ, Detroit BBQ, Smoke Shack and more will be selling their well-known and popular brands of barbecue.
With an impressive list of bands, OktoBEER & BBQ Festival presents a carefully cultivated entertainment lineup fit for all ages. The Wild Turkey Bourbon Stage will feature local favorites Killer Flamingos, Reefermen, Dan Tillery, Ryan Dillaha and more – plus traditional German music provided by Immigrant Sons.
"In Ferndale, we take our fun seriously," says Mayor David Coulter. "We enjoy rolling out the welcome mat for residents and visitors alike, and showing off our special community."
OktoBEER & BBQ Festival will be jam-packed with fun activities and entertainment that are sure to please and delight. Guests have the opportunity to participate in a variety of themed contests and games including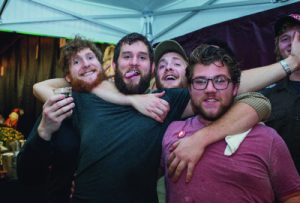 Sam Adams' "Raise the Stein"-sanctioned qualifying event for the National Championship. The Sam Adams Stein Hoisting competition is searching coast-to-coast for two national champions to send to the 2017 Oktoberfest celebration in Munich, Germany. Those interested in participating in this qualifying event are encouraged to sign up via the website (oktobeerfestival.com).
Additional games and activities at OktoBEER & BBQ Festival include the Barrel Roll, Stein Race, Brat Toss, Schwartze Loch (us Michiganders know it as "Corn Hole") and Brat Eating Contest. These games are open to all OktoBEERfest guests and will be free to play!
The event also benefits CARE House of Oakland County, the first organization in Oakland County proactively addressing the issues of child abuse and neglect. Care House implements that mission-critical goal through programs and services which mirror its core belief of "It shouldn't hurt to be a child!" Visit www.carehouse.org for more information on how to get involved.
OktoBEER & BBQ Festival takes place in downtown Ferndale on Vester Street from:
5:00–11:00 P.M. on Friday; Noon–11:00 P.M. on Saturday; Noon–8:00 P.M. on Sunday
Entry is free all weekend and open to all ages. More information about the festival is available at: www.oktobeerfestival.com