Friend Your Library : Friends Lend a Hand to Oak Park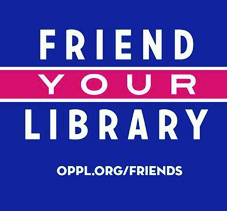 Story by Ingrid Sjostrand
Photo by Bernie Laframboise
Most people admit that they wouldn't get very far in life without the support of their friends, and the Oak Park Public Library is no exception.
The Friends of the Library, since 1992, is a non-profit organization that has helped back programming, raise funds and make improvements to the Oak Park Library since the 1950s, all at no cost to taxpayers. "We could not do any of the things we do without the Friends," says Brandon Bowman, director of the Oak Park Library. "Ninety-nine per cent of our funding comes from the Friends organization, they are our main fund raiser."
Everything from providing prizes and books for the summer reading program to running fundraisers and book fairs fall under the realm of support the Friends offer. Typically, Bowman provides them with a list each June of ten initiatives or programs he wants to implement that year, and the organization chooses which they will fund or give supplies for.
"They help us fund some of the initiatives that the Library staff come up with. The "Raspberry Pis" (tiny computers used for teaching) are a good example – they just went out and bought those for us. I go to the Friends and say 'I'd like to buy five Raspberry Pis to start teaching scratch gaming coding in the Library, can you help me out?' and they provide us with those things," he says.
Today, the Friends of the Library have over 200 members and are always looking for more support. Individuals can join for a membership fee of $10 that goes directly toward supporting the Library, and you don't have to be an Oak Park resident to join.
Surprisingly, the Friends have been by the Library's side since before they had a physical building. In the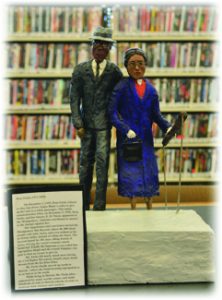 early 1950s, the Oak Park Library was run out of a bookmobile, and the Friends raised over $24,000 by requesting supplies, furniture and funds door-to-door in Oak Park neighborhoods. As a result, the Library opened the doors to their building at 14300 Oak Park Blvd in 1958, and are still located there. The Friends continue to help with renovations too, supporting remodels in 1968 and 2011.
"Right now, they are trying to find community sponsors for the wishing well – the Ferndale Library has a wishing well and we are trying to do the same thing here – which would allow us to get some more passive funding for things," Bowman says. "They are going around asking local businesses if they are willing to put money toward that."
Members meet the second Monday of each month. In February at the Oak Park Winterfest, the Friends of the Library held a membership drive and are still looking for more volunteers for a 60th birthday of the Oak Park Library event in June.
"I know they need tons of volunteers for the birthday party, so we are trying to get people for that. And of course, they are always looking for help coming up with new innovative ways to do fundraising to help the Library out," Bowman says. "The more people we can get involved with Friends the better."
Anyone interested in joining the Friends of the Library can fill out an application at the Oak Park Library, through the Library web site, or by emailing: friends.oakparklibrary@gmail.com
or visit oppl.org/friends