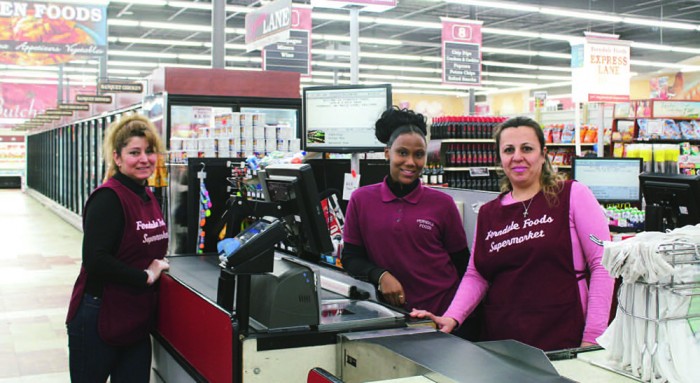 Story And photos by Jeff Lilly
Ferndale Foods, a long-time staple of the community, is in for some big changes. They recently changed ownership and management, and new ideas are afoot. But, promises General Manager Sal ("Just call me Sal,") a ten-plus-year veteran of the grocery trade, big changes don't mean a loss of identity.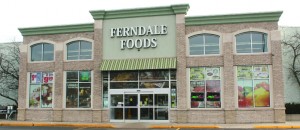 "We're your neighborhood store." Sal says emphatically, sitting up in his office overlooking the pleasant, brightly-lit sales floor. He doesn't spend much time up here, though, as he's always running around, busy with the hundreds of tasks necessary for running a modern grocery business. "We're planning on carrying some specialty items, but we'll always have all of the regular stuff, too."
It all starts with the product. Sal has made great efforts to source great food at great prices. "We've changed our meat supplier, and our produce supplier three times." He says. Ferndale Foods wants to carry good produce, "but you're not going to find any $5 apples here."
So what are some of the big changes? "We're adding a pharmacy." Sal says. "We're going to renovate the lobby," get new signs, and do a lot of general repairs to the store. The meat section will be adding in-house specialties, like fresh-made sausages and marinades. The deli will be expanding as well, adding a variety of new cold and hot food options, in addition to the new deli sandwiches and subs that have already appeared. "We have the best fried chicken in town." Sal adds and, at only $5.99 for an eight-piece bucket, the price is right, too. Ferndale Foods already has what Sal calls the best wine selection in Ferndale, and a beer collection that's everexpanding.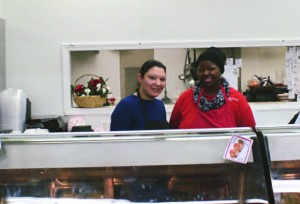 Still, value will always be the bottom line. "All of our sales items in our flyer are real sales," Sal says. "We lose money, but the customers appreciate us." The savings club card gives one per cent cash back on purchases, too.
The most important thing for Sal, though, is customer service. "I'm BIG on customer service," he says, rubbing his hands together. "I'm working on our methods of customer service, training the staff, hiring the right people. Without the customers, we're nothing."
How long for all of the changes? Sal says to be patient. He's aiming at a six month to one year plan, doing one section at a time.
"We're all in the neighborhood together." Sal says with a smile. He hopes you'll come down and see the changes as they happen, and make Ferndale Foods your go-to neighborhood store.

http://ferndalefoods.biz
If some happened with our health, we believe there is a solution to any maladies in a cure. What medicines do patients purchase online? Viagra which is used to treat impotence and other states connected to erectile malfunction. Learn more about "sildenafil". What men talk about "viagra stories"? The most substantial aspect you must look for is "sildenafil citrate". Such problems commonly signal other problems: low libido or erectile dysfunction can be the symptom a strong soundness problem such as core trouble. Causes of sexual dysfunction turn on injury to the penis. Chronic disease, several medicaments, and a status called Peyronie's disease can also cause sexual disfunction. Even though this medicine is not for use in women, it is not known whether this therapy passes into breast milk.