Free Health Clinic: Lots Of Thank Yous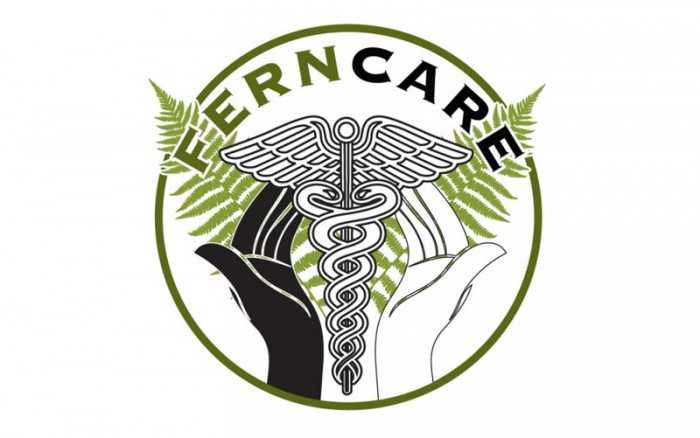 By: Ann Heler, President, Bd. of Directors
I LOVE STARTING THE COLUMN with a couple of great big thank-yous! The Garage Sale raised over $2,300! You bet we are all smiling. Hugs all around for the people who volunteered to work the sale. Kate Baker chaired and coordi- nated, Katie Hershberger, Linda Baker, Brian Wahl, Jaron Garza, Darren Bowls- by and Ryan, Esther Woodward, Linda McKenzie and her daughter, Rudy Serra and Amy Davisson. What a team!
And the very same thank you to everyone who worked the Pig & Whiskey Parking on Friday evening July 12 and all day July 13. We raised over $1,700. The people who volunteered Saturday in that 90 degree heat deserve an extra, really big shout out. Kate Baker again chaired and organized, Linda Baker, Rudy Serra and Aaron, Pam Bellaver, Bob Lenaway, Michael Kruger, Chris Popp, Geoff Blumenthal, Carla Phillips and her sister in law. Kate.
We celebrated our fifth anniversary as a working clinic on Friday, August 7. If anyone reading this was part of our first year at Kulick, we are thinking about you now.
Is there anything more I can say about all of our over 120 volunteers? If they did not want to be part of FernCare there would be no FernCare period. Every one of them squeezes FernCare into their already jammed and busy schedule and we and our patients are profoundly grateful.
Please come by the clinic and see the newly installed Little Free Library in our front lawn. It is cute as a button and just as useful. Pick up a book and leave a book or just pick up a book. Anyone can take a look and anyone can take a book.
HEALTHY MICHIGAN ENROLLMENT ASSISTANCE EXPANSION
Any Tuesday or Wednesday evening 6:00 to 8:00 P.M. This is open to anyone in the community. Call the appointment line and tell them you want a health insurance appointment. Even if all you have is questions, call 248-677-2273.
FOUR THINGS TO DO DAILY THAT WILL IMPROVE YOUR HEALTH!
• Floss
• Scrub between your toes
• Ten push ups
• Eat two vegetables
Clinic Appointments and Information: 248-677-2273
You will have an appointment definitely within the month. The only criteria we require is that you have no health insurance and no primary care provider to become a patient. CALL US if you do not have health care!
OTHER LOCAL FREE MEDICAL CLINICS
The Free Clinics of Michigan website is www.fcomi.org. It lists all of the free clinics in Michigan with phone numbers for information. The closest clinics to Ferndale:
• Burnstein Community Clinic in Pontiac 248-758-1690
• Mercy Primary Care Clinic in Detroit
313-692-8400 Open Monday thru Friday 8:00 A.M. to 5:00 P.M.
Every clinic offers different services and has different patient criteria. Make sure you call before you waste precious gas.
SLIDING FEE SCALE CLINIC

• Covenant Care Clinic: 27776 Woodward, Royal Oak, MI 48067 248-556-4900; Located across the street from the Westborn Market
If you work at all this is the clinic for you. This is a sliding fee clinic based on income. It is a full service clinic and open 40 hours a week. They also take Healthy Michigan insured patients.
If something happened with our soundness, we believe there is a solution to any maladies in a preparation. What medicines do patients purchase online? Viagra which is used to treat impotence and other states coupled to erectile disfunction. Learn more about "sildenafil". What folk talk about "viagra stories"? The most vital aspect you must look for is "sildenafil citrate". Such problems commonly signal other problems: low libido or erectile dysfunction can be the symptom a strong heartiness problem such as soul trouble. Causes of sexual disfunction switch on injury to the penis. Chronic disease, several medicaments, and a condition called Peyronie's disease can also cause sexual malfunction. Even though this medicine is not for use in women, it is not known whether this medication passes into breast milk.