Ferndale Voodoo With Howe's Bayou : Let the Good Times Roll for 20 Years!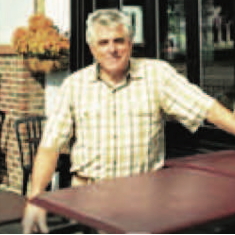 By Andrea G.
Photos By Bernie LaFramboise
THIS YEAR, HOWE'S BAYOU IS CELEBRAT­ING ITS 20TH YEAR OF CREOLE CUISINE ON WOODWARD A VENUE. The Ferndale classic is known for their New Orlean's-inspired decor and menu. The restaurant offers a transportive experience, with each visit featuring rotating food specials and specialty cocktails.
As one of Ferndale's longest operational restaurants on Woodward, the Howe's Bayou family has watched Ferndale grow around them. Owner Michael Hennes has been running the restaurant since nearly the beginning, after taking over for the original owner a year and a half into operations. Although he was working at a nonprofit at the time, Hennes took an inspiring trip to New Orleans which helped make his decision to take on the restaurant. Hennes calls it a pleasure to be among Ferndale's unique dining options and to watch the city blossom from within the heart
of it.
The restaurant has a low turn-over rate, with many employees spending years on the team delivering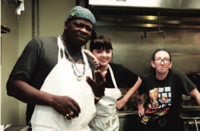 deliciousness. One employee in particular, Will Webb, has been with the restaurant since opening day, working as an integral part of the Howe's Bayou kitchen. The low turn-over rate is a sign of a great place to work, but also a sign that the entire staff has combined their talents to create a family dynamic. The team effort of coming up with new treats and sustaining the welcoming atmosphere helps make Howe's Bayou stand out amongst neighboring restaurants. The accommodating service is consistently cited as one of the highlights of visiting.
Howe's Bayou focuses on famously New Orleans dishes – gumbo, jambalaya, catfish, po-boys, and don't forget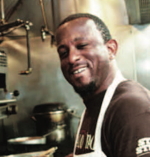 about the shrimp. Homemade lobster bisque is among the rotating selection of fresh seafood. Their incredible bar comes up with seasonal creative craft cocktails, especially focused on bourbons and ryes. Louisiana beers and boutique wines are also available to pair with the southern dishes.
The restaurant doesn't have a specific date for an anniversary, so they will celebrate their 20th year of operation with events and specials throughout the rest of the year. Watch the restaurant's web site, www.howesbayouferndale.net and their Facebook page for announcements of what is in the works. They are open for lunch and dinner and offer a happy hour Monday through Sunday from 4:00 to 6:00 P.M. As Michigan cools down into winter, you can always warm up at Howe's Bayou.