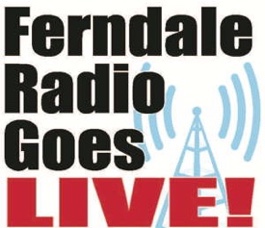 A message from the station organizers.
THANK YOU, FERNDALE! If you're a Ferndale resident, a Ferndale Friends supporter, a Rust Belt Market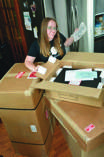 patron or you're just giving this article a quick look, you're part of making our dream come true. Ferndale Radio has live programming on the air, and you made it happen.
We've been over the moon since we turned the mics on for the first time on Black Friday. A dedicated group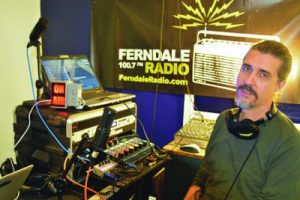 of volunteers has been happily filling our live schedule, and we're delivering music that's rarely — if ever —heard anywhere else on the FM dial.
We appreciate everyone who has stopped by the station to give us a thumbs up or a word of encouragement. We are thankful for all of you who follow us on social media and spread the word to your friends and family. And we are forever grateful for those who donated to us when this was nothing more than a crazy idea. Your faith in us was inspiring.
The best part about all this is it's only going to get better. We plan to broadcast hyperlocal news, high school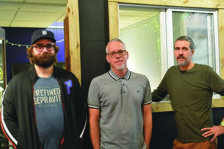 sporting events and talk shows just as soon as we get our sea legs, and we hope to have a variety of specialty programming and a livestream up and running sometime in 2018.
We love this community, and we know that Ferndale is the best possible place to put a station like ours. Thanks for being part of this journey with us and believing in us. We truly could not have done it without you. We hope to make you proud.
FerndaleRadio@gmail.com
FerndaleRadio.com
Michelle Mirowski, Dave Phillips, Jeremy Olstyn, Keith Fraley, Dave Kim, Paul Schmalenberg
photos © Bernie Laframboise
photo © David McNair