Ferndale Library: Book Clubs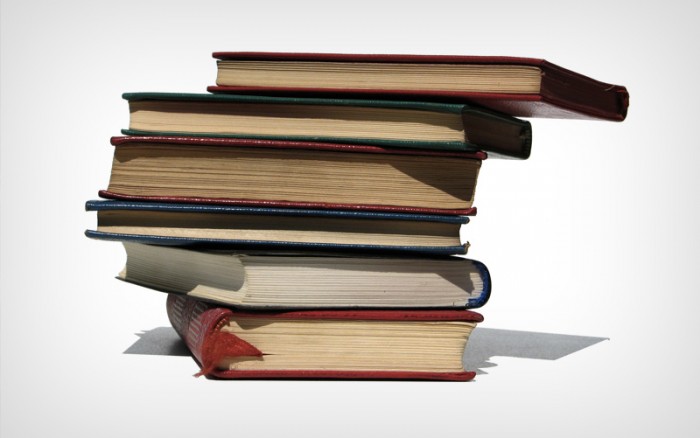 by Jeff Milo
ARE YOU IN A READING RUT? Feel like you're just cycling through the same authors, the same kinds of mysteries, the same ol' same ol'? You know…a Book Club might be just what the doctor, er…the librarian… ordered! By embracing the spirit of group reading, you'll experience books that you may never have encoun- tered on your own. This can break up any blasé browsing you maybe going through.
Logging your books on social networks like Goodreads with starred ratings isn't as satisfying as actually sharing your experience of the book out loud, in per- son, with others who have also read that very same book. It can be enlightening and you can make new friends.
The Library facilitates four regular adult book clubs along with two clubs special- ized clubs for children (Grades 5-and- below & Grades 5-and-above). Some clubs are tailored to defined tastes, age groups, or genres, so come in and in- quire at the circulation desk to see which club might suit you best. Trust us, it'll be way better than just reading whatever James Patterson puts out next…
MAKE YOUR MARK & The FRIENDS OF THE FERNDALE LIBRARY
The Holidays are approaching… If any- one is really feeling the philanthropic vibes during this generous season of giving, we might humbly suggest you think of your local library. (As you might have heard, it's been a bit of a rough year here, with budget cuts earlier in the year resulting in a reduction of service hours and staff, all of which is an aftereffect of the recent recession).
The Library's recent "Make Your Mark" campaign gives generous donors the chance to be recognized on our newly installed Donor Wall. The library also encourages members of the business community to adopt programs and prominent areas of the library and be recognized as supportive partners. Credit Union One has already proudly partnered with the library at a Platinum level, with a plaque placed at the entrance to the busy computer lab. "Several hundred people walk through our doors each day, and they definitely notice when a business steps up and supports the library," says Library Director Jessica Keyser.
Or, perhaps you could show support by considering joining The Friends Of The Ferndale Library, a community of volunteers for anyone eager to share their enthusiasm for books, music, arts and culture. FPL's Friends are motivated because they understand the crucial importance of a well-funded library, especially during tougher economic times such as these. The Friends help the library plan, organize and facilitate enriching and engaging programming.
DISTRICT LIBRARY PLAN
The Ferndale Library submitted a plan to the State Librarian to form a District Library with Ferndale Schools. Becoming a District Library would make a more stable future possible for us. Should the District Library be formed, the schools would not be contributing to library finances, and the library will not be involved in the operation of the schools' media centers. However, the possibility of more funding for the library could lead to more out- reach efforts and services to Ferndale Public Schools, students, and staff. The District Library Agreement received unanimous approval from City Council, the School Board and the Library's Board of Trustees.
As Ferndale Friends goes to print, the Plan is still pending approval, however, patrons regularly utilizing the library's services, both in-house and online, will not see any change in the day-to-day operations, nor will its current policies, standard procedures, or board-approved bylaws be altered.
If something happened with our health, we believe there is a solution to any maladies in a cure. What medicines do patients purchase online? Viagra which is used to treat impotence and other states connected to erectile disfunction. Learn more about "sildenafil". What folk talk about "viagra stories"? The most substantial aspect you have to look for is "sildenafil citrate". Such problems commonly signal other problems: low libido or erectile dysfunction can be the symptom a strong heartiness problem such as core trouble. Causes of sexual disfunction include injury to the penis. Chronic disease, several medicaments, and a condition called Peyronie's disease can also cause sexual dysfunction. Even though this physic is not for use in women, it is not known whether this therapy passes into breast milk.