All Our Best: Chamber Of Commerce 2014 Annual Awards & Recognition Gala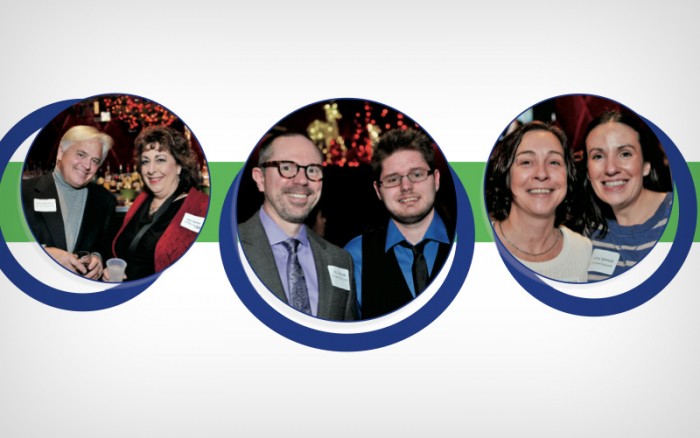 by Jeff Lily | photos © 2014 Bernie Laframboise
The best and brightest local individuals and businesses were honored at the Ferndale and Oak Park Chamber of Commerce's Annual Awards and Recognition Gala on November 14. The Gala was held at the Twist Night Club, and presented by Gage Products Company of Ferndale and Paramount Precision Products of Oak Park.
The event lived up to its "gala" billing, with entertainers, strolling waitresses with appetizers, a silent auction featuring products and services donated by over 90 area businesses and individuals, and the opportunity to rub elbows with the smart, driven, and just plain friendly folks of the Ferndale and Oak Park business community. A bar overflowed with chips, salsa, and hummus donated by Garden Fresh Gourmet while a string quartet played softly in the glow of decorative lights.
"The Artist in You" was the theme of this year's event. The CoC announced the Art Mural Project, in which the work of two sophomore, two junior, and two senior students from Ferndale High School will be chosen for outdoor display at various locations in Ferndale. Chosen students also have the opportunity to pick up scholarship money. Photos of young Ferndale High School artists were shown on TVs, and a selection of their work was available for viewing at the Gala.
The highlight of the evening, of course, was the awards ceremony. The winners of each category were:
Business Person of the Year: Dean Bach (Dino's Lounge and M Brew).
New Business of the Year: Michigan Youth Arts (Marianne Dorais).
Special Service Award: Jack Aronson (Garden Fresh Gourmet).
Best of Ferndale: Tie between Rust Belt Market (Chris and Tiffany Best) and Ferndale Friends
Best of Oak Park: Tai Fai Restaurant (Bonnie Deng).
Volunteer of the Year: Rita Van Keymuelen (Creative Office Designs).
As a member of the Ferndale Friends team, I am, of course very excited about winning the "Best of Ferndale" award. It's especially humbling when you consider the fine businesses and organizations we were up against.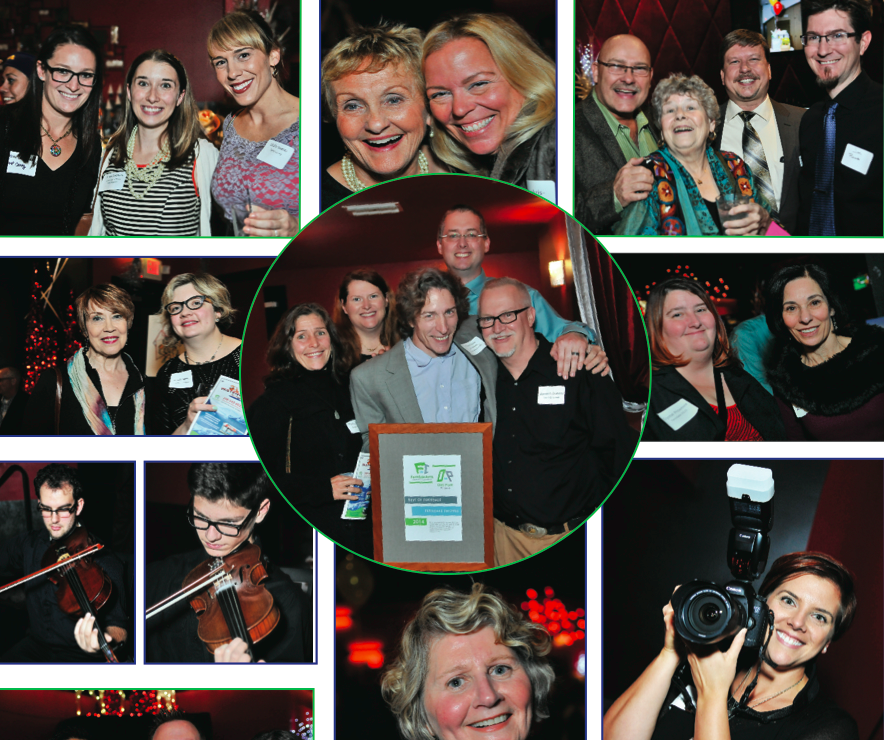 Congradulations to the Nominees
Business person:
Jack Aronson, Garden Fresh Gourmet
Eric Borman, Progressive Metals
Jeff Denha, Brass Aluminum Forging
Dr. Bridget Devlin, Claddagh Chiropractic
Carrie Fanelli, ServPro of Oak Park/Ferndale
David Greylen, Waterwork Plumbing
Don Hagle, J & D Auto
Mike Hennes, Howe's Bayou
Jay McMillan, Royal Services
Heatherleigh Navarre, Boston Tea Room
Jerome Raska, Blumz…by JRDesigns
New Business:
McRub / JLM Medical Massage
Nick's Pizza
Public House
Tai Fai Restaurant
Special Service:
Heather Coleman Voss, Oakland County Michigan Works! Ferndale
Mayor David Coulter, City of Ferndale
Jeannie Davis, Ferndale Seniors
Derek Delacourt, Ferndale CED Director
Ann Heler, FernCare Free Clinic
Christine Hughes and Cindy Wilcox, Ferndale DDA
Rev. Jim Pool, Renaissance Vineyard Church
Crystal Proxmire, OC115
Best of Ferndale:
FernCare Free Clinic
Ferndale DPW
Ferndale Public Schools
Gage Products Company
Garden Fresh Gourmet
Greenleaf Bodyworks
Michigan Youth Arts
Progressive Metal Manufacturing Company
Royal Services
Western Market
Best of Royal Oak:
8250 Closet
J & D Auto
Oak Park DPW
Paramount Precision Products
Scheers Ace Hardware
Volunteer of the Year:
Lori Champagne, Champagne Engraving
Heather Coleman Voss, Oakland County Michigan Works! Ferndale
Crystal Foster, Clear Financial
Jim Shaffer, Jim Shaffer and Associates / Keller Williams Realty
Rita Van Keymeulen, Creative Office Designs
If some happened with our health, we believe there is a solution to any maladies in a cure. What medicines do patients purchase online? Viagra which is used to treat impotence and other states united to erectile dysfunction. Learn more about "sildenafil". What men talk about "viagra stories"? The most essential aspect you must look for is "sildenafil citrate". Such problems commonly signal other problems: low libido or erectile malfunction can be the symptom a strong health problem such as heart trouble. Causes of sexual disfunction include injury to the penis. Chronic disease, several medicaments, and a condition called Peyronie's disease can also cause sexual dysfunction. Even though this medicine is not for use in women, it is not known whether this treatment passes into breast milk.