Dr. Arsiwala, of Ferndale Urgent Care & Occupational Health: "A Passion to Serve Others."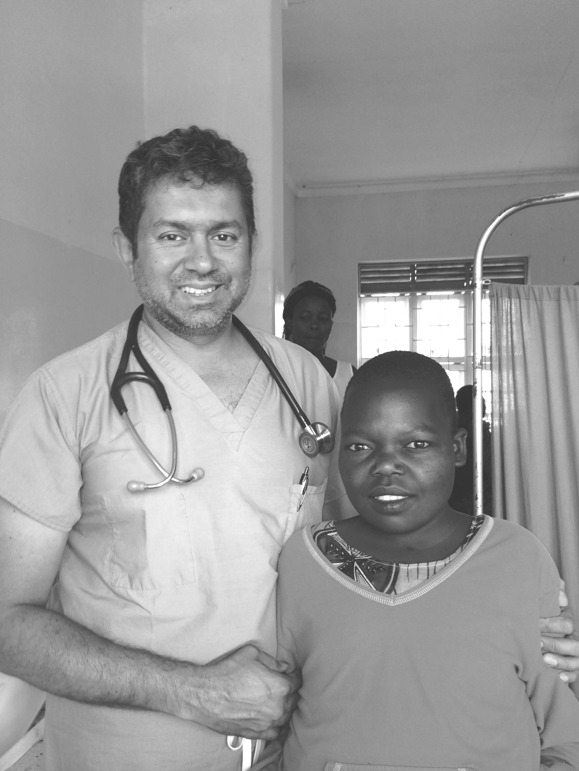 By Jennifer Goeddeke
In late February of this year, I was fortunate to meet with Dr. Mohammed Arsiwala at the Ferndale location of Michigan Urgent Care & Occupational Health, a company he founded in 1998. Dr. Arsiwala is well-dressed, articulate, intelligent and yet also remarkably humble about his obvious career success. Notably, he is currently the Vice-Chairman for the State of Michigan Board of Medicine. Having completed his WSU Residency between the years 1995-1998, he then worked at Providence Hospital for one year, in urgent care medicine. When that clinic closed, Dr. Arsiwala quickly embarked on his own career-building journey.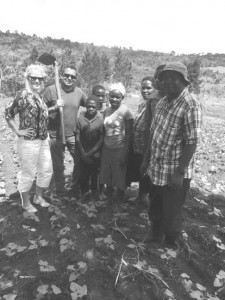 Originally, he built up an exclusively urgent care practice, but gradually shifted to more more occupational medicine. Dr. Arsiwala firmly believes in, "evidence-based medicine…I do not push antibiotics or narcotics…" He emphatically described some more of his humanitarianoriented, medical philosophy: "Care should be equitable…when a community is sick, then the outcomes are sick! Basic care and preventative vaccines are as basic as having clean air and water…these should be a basic human right!"
Now with 10 urgent care clinics open in five different Michigan counties, his company is definitely growing in leaps and bounds. On March 14, his newest location in Wyandotte opened, the first clinic of its kind in that area. Dr. Arsiwala anticipates opening another 15-20 clinics within the next three or four years. All of his clinics have long hours (8:00 A.M-10:00 P.M., seven days a week, 365 days a year including holidays.) All main insurances are accepted at his clinics.
You may wonder: What is the benefit of an urgent care visit as opposed to a trip to the emergency room? Typically, much shorter wait times and lower co-pays too. The overall focus is on high quality clinical care, with compassion, for all adult and pediatric accidents, injuries and illnesses.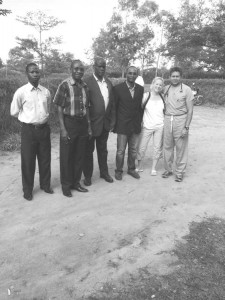 The Ferndale locale (at 641 West 9 Mile Rd.) is completely clean and modern; a 3,000 square foot facility, boasting nine treatment rooms in total, plus digital X-ray equipment and an on-site laboratory. The staff includes board certified doctors, physician assistants, nurse practitioners, medical assistants, X-ray technicians and administrators. In the occupational health section, which is DOT Certified, various physical exams and testing can be conducted, along with workplace injury treatment (Dr. James Blessman is now President of the Occupational Health division). With an estimated 65-70 per cent adult patients, and 30-35 per cent pediatric patients, the clinic is certainly very family-oriented.
In addition to expanding his scope of Clinics in Michigan, Dr.Arsiwala is also involved with impressive medical mission projects around the world! In 2005, he established The H.E.L.P. Global Foundation (an acronym for Help, Education, Life and Progress, www.Helpfoundationglobal.org. Also, there is a sister-organization run by volunteers: www.MelaykaInternational.org ). The reach of his foundation is significantly impacting India, Afghanistan, Haiti and Uganda.
Dr. Arsiwala's goal is basically to "…create healthy communities and good economic outcomes…" For example, in India, the medical mission is combined with educational goals: providing 25 laptops and 25 teachers to teach children in rural areas. A further example of the HELP Global Foundation in action is the building of a 100-bed hospital in Afghanistan for trauma victims.A dental clinic has also been set up in Haiti. Providing further support for these projects is Dr. Arsiwala's partner- Tara Coughlin, an educated attorney. Seven years ago she started a program to help injured soldiers on bases in Afghanistan (she also opened a clinic in Haiti). Jointly, they are in the process of building a 100- bed hospital in Afghanistan for trauma victims.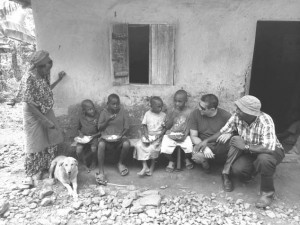 In Uganda, Dr. Arsiwala began the "Ssezibwa Demonstration Farm Project" because farmers there are borrowing money, and not getting ahead at all. So, he formed a contract and created a special Farmers' Co-op. The infrastructure for efficient production (equipment) was provided, along with assistance with seeds and water. Dr. Arsiwala also set up a grain mill, and hopes to sell their organic certified grain in various Whole Foods Chains. The ultimate goal is to, "…reduce poverty, increase dignity…" and have the children attend school instead of working the land. Additionally, the HELP Global Foundation is purchasing 50-60 acres to form a Regional Medical Center for Trauma patients in East Uganda.
Providing further support for these projects is Dr. Arsiwala's partner, Tara Coughlin, an educated attorney. Seven years ago she started defending injured Ugandan soldiers, that worked as contracted employees in Afghanistan and Iraq (on US Military bases). Her organization is called Malayka International (www.MalaykaInternational.org).
I had to ask Dr. Arsiwala: where do you find the time for all of these projects? He replied succinctly and without pause, "time finds you!" He added, "…and the only limits on your life are those that you set for yourself!"
The Ferndale Urgent Care and Occupational Health Clinic is located at:
641 West 9 Mile Rd. (SE Corner of 9 Mile and Livernois).
www.Michiganurgentcare.com
248.206.1600.
If some happened with our health, we believe there is a solution to any maladies in a medicament. What medicines do patients purchase online? Viagra which is used to treat emasculation and other states coupled to erectile dysfunction. Learn more about "sildenafil". What men talk about "viagra stories"? The most essential aspect you should look for is "sildenafil citrate". Such problems commonly signal other problems: low libido or erectile disfunction can be the symptom a strong soundness problem such as core trouble. Causes of sexual disfunction include injury to the penis. Chronic disease, several medicaments, and a state called Peyronie's disease can also cause sexual malfunction. Even though this medicine is not for use in women, it is not known whether this treatment passes into breast milk.