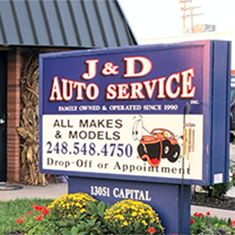 By Rose Carver
J&D AUTO IS CELEBRATING THEIR 31ST YEAR OF OPERATION AS ONE of the best-kept secret gems of Oak Park. "I'm a believer," said customer-service representative Penny White.
"I LOVE KNOWING THAT I'M WORKING IN AN HONEST ENVIRONMENT and not trying to pull the wool over anyone's eyes."
White, at the front desk, has been in the area for 20 years after moving here from Florida. When her car needed maintenance, she felt uneasy about where she should take it. Her neighbors enthusiastically recommended J&D Auto, and that suggestion changed the course of her career.
Don Hagle, the owner of J&D, has been working on cars since his high school days. Hagle is heavily involved in the Ferndale and Oak Park community as a scout leader, and an active supporter of the Ferndale School District.
"Don is a real community-minded person and he loves what he does," Penny said.
"He is honest to a fault and just wants everyone to be safe."
White has always worked in customer service but she wears many hats at J&D, including bookkeeper. Penny firmly believes that without the customer you have nothing.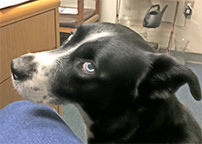 J&D HAS REMAINED BUSY THROUGHOUT MANY UPS-AND-DOWNS, and the Covid-19 pandemic is no exception. White says that the loyalty of their customers persists.
"We have gone through generations of loyal customers and it is truly amazing," White said.
Whether it's a tune-up, an oil change, inspections and more, J&D Auto performs all maintenance, diagnostic, and electrical issues that you will run into with any vehicle. J&D Auto is open Monday through Friday, and they are located at 13051 Capital, Oak Park. Visit their website: JDAutoService.com.