Coffee and Conversation with Start Up's Gary Bredow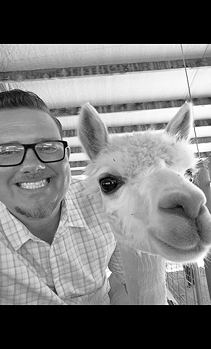 By Jill Lorie Hurst
What does it take to follow your dream?" This is the question asked every week by Gary Bredow, Jenny Feterovich and the team of Start Up, a TV show that's required-viewing in our house.
"Start Up" travels the country, talking to small business owners about how they made their dream a reality. Gary introduces the project, steps back to let them tell their story, then poses the practical questions. Where did you get financing? Are you operating in the black yet? Their goal? That we the audience will understand the challenges but see the possibilities.
I first met Bredow, the creator and host of the popular national PBS show, when he unlocked the door of his Corktown studio so that I could come inside for a meeting. Learning that he and his family live in Ferndale (wife Rebecca owns Fern & Dale's salon on Woodward), I asked if he'd talk to me for Ferndale Friends. A year later, here we are.
A lot happens in a year. Start Up will air its fifth season this Fall, available in over 96% of the U.S. They have filmed over 150 small business stories from coast-to-coast. The show is featured on PBS, World Channel, Create Network and, as of June 1st, Amazon Prime.
Start Up is an ongoing learning experience for Bredow. "It's like college, but way more valuable," lessons that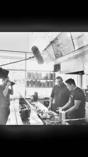 helped when he and Rebecca opened Fern and Dale's. Bredow is excited to see his wife back in the salon business, which she left to raise their two kids, now nine and six. They struggled through financially tough times. The struggle was "humbling and motivating." When a big-money offer to work for someone else came along, Rebecca told him to hold out, don't take the money so you can end up making somebody else's dream come true. Finally, things clicked with PBS and Start Up. Now, both pursue their projects and love their life in Ferndale.
Bredow, who grew up in Carleton Michigan, talks about Ferndale. "I love this community. The festivals, the forums. The balance of good restaurants and nightlife with family. People here are engaged with each other." He laughs. "Ferndalians are up in each other's business. In a good way. There's nowhere else I would live."
Bredow was a production assistant in the film industry until directing the critically-acclaimed documentary about techno music, "High Tech Soul." Bredow likes the process of creating television content. Film, he says,
especially documentary, is an extremely long process and tends to have a shorter shelf life. You have to really love the content.
Start Up was, in his own words, GB's first successful start up, but there's more in the works. He and Feterovich pitched the show to PBS, brought American Express on as a major sponsor and Start Up quickly acquired a national presence. Now writing a bi-monthly column for Entrepreneur Magazine, Bredow has acquired a unique insight into the world of entrepreneurship, and has a book called "Start Up Stories" scheduled for release in early 2018. He and Feterovich also started Arcadius Productions, a production company repped by William Morris Endeavor.  They have a pilot greenlit on a major cable network, and are in pre-production on a show set at Pontiac's M1 Concourse. There's no sign of slowing down anytime soon.
The Start Up team gets thousands of submissions. Bredow gives partner Feterovich all the credit for doing the heavy lifting with casting and production. There are practical considerations like geography, a background check. And one rule from the beginning. No trust fund or inheritance "start ups." It's "cool, but not interesting." One day is spent taping a segment, getting to know the people, having dinner, meeting their families. Bredow doesn't prep questions before taping. "I know nothing about the business when I walk in. I just go with my natural curiosity. Engaged conversation, but with the cameras rolling."
The production team learned a lot from just traveling together from location to location. There are highs and lows; such as the time all their equipment was stolen in Atlanta. They had to go out and rent cameras and lights. And then there was Cleveland, when they were told distribution had fallen through. They were devastated, and almost didn't go forward with their shoot. Luckily they did, because the segment caught the attention of start-up expert and Shark Tank panelist Daymond John, which changed everything for former Detroit Lion Al "Bubba" Baker and his "de-boned" ribs. A reminder that, no matter how tough things get, you gotta keep going. You don't know what will happen.
Bredow: "Maybe your story is the next source of inspiration that'll change someone's life."
Watch Start Up on PBS, World Channel, Create Network and Amazon Prime.