Chris Best of the Rust Belt Market is Using His Powers For Good!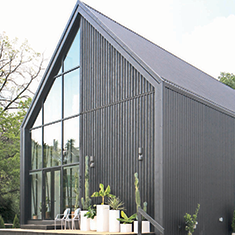 By Sara Teller
IT IS A MARVELOUS WONDER when one hones their craft, and then proceeds to offer others access to such wizardry. Chris Best is a "self-identified iconoclast who's passionate about creating unconventional, jaw-dropping spaces."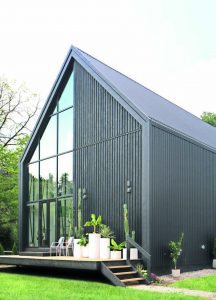 While commonly known for his work at The Rust Belt Market and The Plant House, there is little common about Best's application of his 20 years experience at custom building which continues to lay a foundation in Ferndale.
"I've been in and around the building trades since I was 17. I got licensed as a home builder at 26. I built three homes before the recession of 2008. After that, I swore I'd never return to building. We then opened The Rust Belt in 2011 as a way to pivot away from building," Best says.
Amidst our intentions, time, circumstance, and pandemics reveal the unexpected journey. After renting a home for most of the ten years Chris and Tiffany Best owned The Rust Belt, escalating housing prices along with a particular set of skills birthed a living, breathing, work-of-art – which just happens to be a home.
"There are five of us altogether and we were needing to upgrade our living situation. In Ferndale, housing prices have gone up so much. Purchasing a home built in the '30s or '40s for $375,000 seemed crazy when we could spend a little bit more to build exactly what we want."
EMWILL IS THE FIRST SINGLE-FAMILY RESIDENCE BUILT BY C. BEST BUILDER, a licensed and insured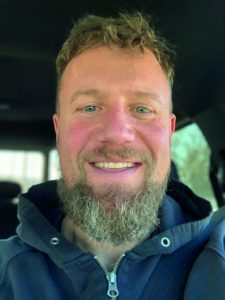 residential building company specializing in unique concepts. "The shape and color of the house is quite unique. The house turning out beautiful at the same time a global pandemic badly hobbled The Rust Belt Market led to an easy decision. The next step was obvious. I am now going to put that license to use, using my powers for good and hopefully earn a little bit of money along the way."
Fairly proficient with several building trades, Best estimates his "powers for good" have saved The Rust Belt Market and The Plant House a combined total of $500,000, over the years.
"I built almost every interior wall inside of the market, built out the bar, and every interesting feature in the market including the poison dart frog terrarium. My experience and expertise really gives us an unfair advantage in a business such as ours."
THE ABILITY TO PIVOT AND RE-POSITION with the passing present, paired with what Best describes as a current lack of trustworthy builders, build-ing quality homes, has helped him capture the attention, imagination, and interest of the community.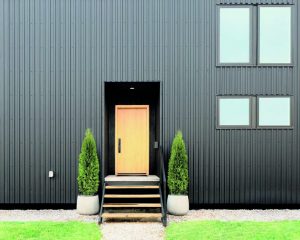 "I have an interested client who wants me to build a new home on a vacant lot in Ferndale. It looks promising but nothing has been signed yet. It's crazy to think about; if this building business takes off, I have the 2020 pandemic to thank. The 2008 recession was a big reason The Rust Belt Market was created. Life is a strange journey."
Whether high or low, it is important that each of us ride the tide into another day where and when the crystal ball may become more clear. We ride on, so we can build on a foundation, together for good.