Buying Your First Home: What to Expect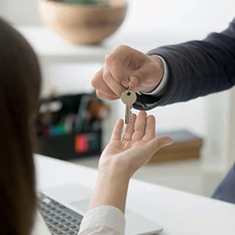 By Sara Teller
THE FERNDALE AREA HAS EVERYTHING FIRST-TIME HOME BUYERS ARE LOOKING FOR –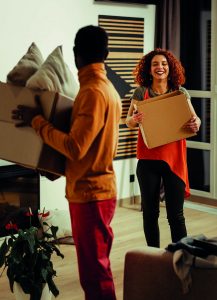 from arts and entertainment, an eclectic array of dining options, and unique shops within walking distance, all centrally located with quick access to the freeway.
As Erica Powers, Mortgage Banker at Level One Bank, explained, it's a "highly competitive market." So, it's important for a buyer to have a knowledgeable team to guide them every step of the way.
Real estate agent Brendan Davis of Jim Shaffer & Associates also knows the area well. "I always tell buyers to have some criteria ready for must-haves and deal breakers," he said. "A garage, for instance. Or a fence. Make a list and stick to it." Dan Solomon of Guardian Home Inspections agreed, saying it's important for buyers to have realistic expectations budget-wise and with what to expect when home shopping. Then, it's time to focus on financing.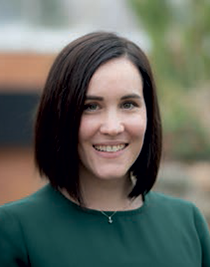 Powers said, "A good place to start, and an important factor in a home purchase, is how the new payment will fit into your budget. Determine your monthly budget and then set up a time to speak with an experienced mortgage professional to review the many different loan options available before starting your search. Having a budget and the idea of the programs available will help you choose a mortgage option that best suits your short and long-term needs and goals."
"You don't want to start looking at places and realize they're out of your price range, develop unrealistic expectations and get deflated after the fact. Get the pre-approval letter first," Davis suggested. "It's important to remember, too, if you're putting 20 percent down, you also have to account for other costs. Always be prepared to bring more than this to closing."
POWERS ADDED, "FOR FIRST TIME HOME BUYERS, ONE OF THE BIGGEST CHALLENGES is saving up for a downpayment. Banks offer a number of programs to help first-time home buyers with lower downpayment requirements." And, as far as getting pre-approved, the process isn't as daunting as it may seem at first.
She said, "The best way to set yourself up for success in a competitive market is to get a true pre-approval that has been reviewed by a mortgage underwriter so you can confidently shop in a price range that you're both personally comfortable with and that you qualify for based on the lending guidelines. A pre-approval that has been reviewed by the underwriter will not only give you the confidence you need to focus on what really matters – finding your new home – but it will strengthen your offer in the eyes of sellers and can dramatically speed up the loan process, getting you into your new home faster."
First-time home buyers looking in the Ferndale area should be aware that many of the homes were built pre-World War II era. That's why it's so important to get the property inspected. Solomon Said, "A home inspector will not only fully inspect a house but should walk you through what that information means to you as you proceed."
Davis added, "There's some newer ones but, for the most part, these are older homes along the Woodward Corridor. They're 70 to 80, sometimes 100, years old. Buyers should know what that means." He offered, as an example, "The sewer pipes, sometimes, are made of clay crock, and they'll need a camera inspection. This way, there won't be any surprises."
HIS TEAM CAN PULL COMPARABLE PROPERTIES IN THE AREA, so buyers have an idea of what homes will appraise for. "I can even tell a buyer if a home is under contract for a certain price," Davis explained, meaning it may not be listed as a comparable just yet but will be. Jim Shaffer & Associates has the largest team of agents in the area and "our hyper-focus on Woodward Corridor makes us very knowledgeable about Ferndale and surrounding communities," Davis said. "Buyers should find an agent who is local."
Solomon said, "Working with a realtor that you have a good relationship with is one of the best things to make the process painless and successful," and Powers couldn't agree more.
"Typically, proximity to work, entertainment, good schools, and family and friends are factors that come into play when picking a location for your new home," she explained. "A realtor who knows the market can help you navigate the location decision by finding you potential homes in the same school district and with great proximity to what's most important to you. A good realtor can also point out housing trends and may be able to show you the next up and coming neighborhood that fits your needs – or avoid one that's headed in the opposite direction."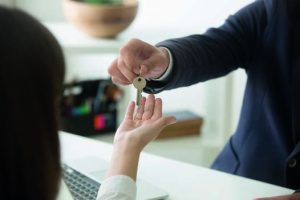 She added that, while there are a lot of moving parts, buyers shouldn't forget to have fun. "Don't get overwhelmed. While the process can be stressful at times, this should be a fun and exciting time. Build your team with a great realtor and mortgage professional so you can stay focused on what matters, be well informed and confident throughout the process."