Birds Are Now In Oak Park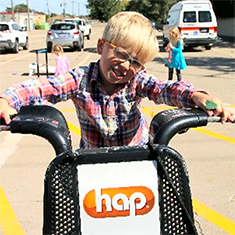 THERE'S A NEW BIRD IN TOWN. IT DOESN'T FLY, IT DOESN'T HAVE FEATHERS AND IT DOESN'T CHIRP. IT DOES MOVE SWIFTLY THOUGH.
This Bird comes in the form of an e-scooter.
In July, the City of Oak Park approved a 12-18 month pilot program for shared electrical scooters (e-scooters) with Bird Rides, Inc. The pilot program was initiated to ensure e-scooters fit the needs of the Oak Park community, including mobility, equity and safety priorities.
Bird aims to make cities more livable by reducing car trips, traffic and carbon emissions. The company's scooters, developed by an in-house team of leading engineering and vehicle design experts, also provide a naturally socially distanced way to get around and offer residents without cars another transportation option.
FEW COMPLAINTS REGARDING E- SCOOTERS HAVE BEEN LODGED WITH BIRD and the City thus far, but there is a certainly a learning curve on the do's and don'ts of riding an e-scooter with Oak Park.
Some of these DO's and DON'Ts are:
DO only have one rider on an e-scooter at a time;
DO wear a helmet;
DON'T ride if you are under the age of 18;
DO ride a Bird e-scooter ride on the sidewalk, unless there is a bike lane. Bike lanes always take precedence for use;
DON'T park a Bird in someone's front lawn or anywhere where they are blocking sidewalks, walk paths, driveways or roadways.
DO use the Bird App to report issues with the e-scooters, such as they are parked in the wrong spot or not working (not the City website, GOVQA, or calling City staff).
Other means to report issues with Bird e- scooters is by emailing hello@bird.co, oakpark311@bird.co for parking issues or by calling the Bird 24/7 support line at (866) 205-2442.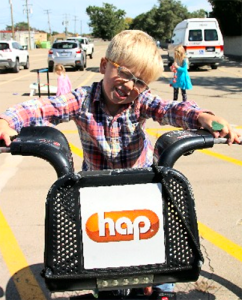 IN ADDITION TO BIRD PLACING E- SCOOTERS in the Oak Park community, the company also offers the following features to riders.
COMMUNITY PRICING: Bird's inclusive Community Pricing Program offers a 50 percent discount to low-income riders, Pell grant recipients, select local nonprofit and community organizations, veterans and senior citizens. Those who qualify can sign up by downloading the Bird app, creating an account and emailing proof of eligibility to access@bird.co.
Free Rides for Healthcare Workers and Emergency Personnel: Bird offers free rides to healthcare workers and emergency personnel. Those who qualify can sign up by emailing a copy of their medical identification card, name and phone number to together@bird.co. Eligible riders receive two free 30-minute rides per day.
Those who are interested in providing feedback on the E-scooter Pilot Program are encouraged to take a quick online survey at https://forms.office.com/r/WZB2vvRXNt. The feedback from the survey
will help the City of Oak Park understand the impact of e-scooters on the community.