HVAC Wisdom We Can All Use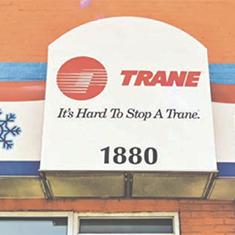 By Lisa Howard
Photos by David McNair
WHEN IT COMES TO OPTIMIZING YOUR FURNACE, keep it simple and make sure you change the filter. "Your furnace is no different than your car – if you don't maintain it, things will go wrong," says Ari Beyer, owner of Beyer Heating & Cooling.
"When your furnace isn't producing as much heat as it should be, that's because you didn't change the filter." Aside from that, he warns against doing anything else, pointing out that furnaces aren't made to be tinkered with by non-professionals. There's a reason why the filter is on the exterior of the furnace and not nestled into its innards!

In a similar vein, if you have air conditioning, don't start unscrewing panels and don't spray it down – you could cause damage to its electrical components. Either sweep debris off of your outdoor unit or call a professional to make sure you'll be cool and comfortable during the summer months.
HAVING WORKED IN THE HVAC FIELD FOR 26 YEARS, Ari has plenty of climate-control experience under his belt. He initially went to college and got a degree in construction management, but it didn't take him long to decide to give up working for a builder and join the family business instead. He's been installing, upgrading, and advising about heating and cooling needs ever since.
"I'm passionate about everything I do in life. I only have one gear, and that's fifth gear, pedal-to-the-metal. And I like helping people and always being on the go." He cannot possibly imagine sitting behind a desk, he says. He has 12 employees, some of whom have worked for him for over 20 years, and he loves the fact that no two days are the same.
One of Ari's other big tips is to replace outdated and under-performing furnaces. If you have a 60-year-old furnace and you're thinking, "Well, it's not broken so I won't fix it,' know that the math doesn't work in your favor – if you're paying $400/month and running your heat for half the year, that's $2,400 each year. If you spent $4,000 on a new furnace and then had a $100 bill each month, the new furnace would pay for itself in fewer than three years.
ALSO, STEP BACK AND TAKE A LOOK AT YOUR OVERALL HOUSEHOLD SETUP, particularly the trifecta of heat, windows, and insulation. If you can feel gusts of cold air coming in around the edges of your windows, then buying a new furnace isn't going to do much. If your insulation is ancient (or nonexistent), again, your heating bills will take up a bigger and bigger chunk of your budget.
Now for the good news: The Oakland County Home Improvement Program offers qualified homeowners interest-free loans of up to $18,000 to make needed home repairs, including energy-saving upgrades. Eligible improvements include new windows (and roofs), heating systems, and insulation.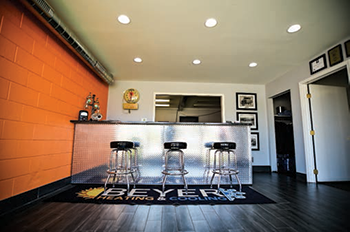 For his part, Ari offers various financing and payment options to help people afford their new furnaces.
WHEN IT COMES TO REPLACING YOUR FURNACE, Ari has two more words of wisdom: Do it. While some people are holding off making that purchase because they think prices will eventually drop back to pre-pandemic levels, that's not going to happen, Ari says.
Also, know that if you're shooting for the 'Mercedes' of furnaces, it might take a while to arrive. "The Mercedes-end of furnaces are hit-and-miss because they've been most affected by pandemic shortages," he points out. "On the plus side, the 'Cadillacs' and 'Ford Escapes' are readily available."
And remember: no matter what kind of furnace you have, change the filter!
1880 E. Nine Mile Road, Ferndale
www.beyerheating.com
248.398.4015