Find Everything Irish: Twisted Shamrock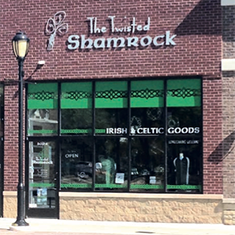 By Sara E. Teller
THE TWISTED SHAMROCK STARTED IN DOWNTOWN FERNDALE IN 2005. OWNER JIM MONAHAN RECALLED,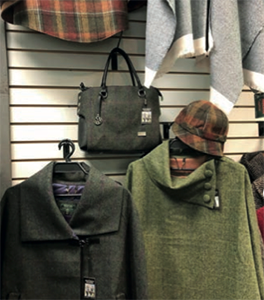 "I am of Irish descent and felt that the greater Metro-Detroit community needed a good Irish/Celtic goods shop. After leaving the corporate world, and doing some intense research, I opened the store."
The shop was on 9 Mile for a decade. "I had a good run there for ten years and celebrated all the great things happening in Ferndale, except for the parking," Monahan said, adding, "My last few years in Ferndale the parking continued to become more congested."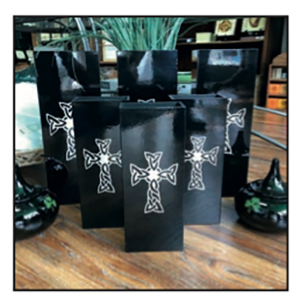 While he said he wasn't "looking forward to a move," Monahan knew it was necessary, and in
2015 he found just the right spot in nearby Berkley. "I found a new space on 12 Mile that was perfect," he said. "The new space has ample parking – and it's free to park! – and it also had a rear entrance off the parking lot which I didn't have in Ferndale."
The new location officially opened that Summer and proved to be even more advantageous when the County Oakland Irish Festival started taking place right downtown.
MONAHAN SAID, "SINCE COMING TO BERKLEY, a few good Irish people and organizations gathered and have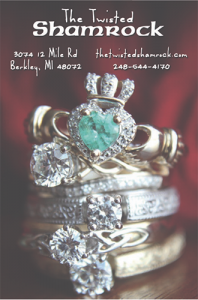 organized the County Oakland Irish Festival here. The festival just celebrated its fourth showing on September 7, 2019 [and] featured over 20 bands, musicians, pipers, and Irish dancers, as well as vendors and food trucks. Of course, all the great shops and restaurants in Berkley join in."
The Twisted Shamrock easily fits in with its wide array of Irish/Celtic goods – from stunning jewelry to Irish sweaters, capes, men's caps, vests, and art, home goods, and edibles, including tea, candy, and jams. Those looking for everything Irish can also shop online at thetwistedshamrock.com.
Customers come from all over searching for unique treasures. "You can't find Irish shops everywhere," Monahan explained, "So, many people searching for [stores that] carry the Irish goods" stumble upon the Berkley gem and become regulars.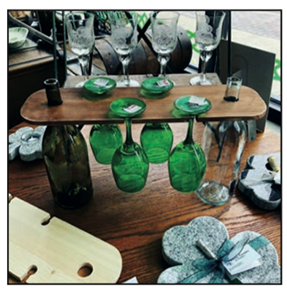 Monahan said he's eager to share Ireland travel tips and contacts as well, stating, "If anyone is looking to travel to Ireland, we also are connected to great travel tours. Stop in and ask. I'm always happy to talk about Ireland!"
248-544-4179 | 3074 12 Mile Rd.
Tues. – Fri. 11:00 A.M. to 7:00 P.M., Sat. 10:00 A.M. – 6:00 P.M.,
Sun. 12:00 P.M. – 4:00 P.M.