Ferndale Seniors October 2018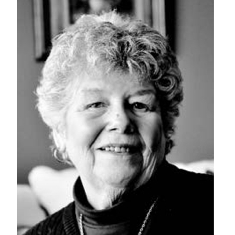 I NEED A FAVOR FROM ALL THE SENIORS IN FERNDALE. It's not big, but, it is important.
Why do I need this favor? I'm hearing that seniors feel a little left out with respect to the cultural and educational aspects of Ferndale, and that you want to learn things, be entertained, and socialize with your peers.
You've said that you don't want to do the bars or in general hang out with young, noisy people consuming adult drinks. I get it, I don't either anymore. We need to get more information from you, as to what you want, what time of the day, and where.
I understand that you want classes geared to seniors. But what subject matter? Do you want a series? Or maybe just one-time lectures? Do you want to learn something and, if so, what? Nutrition, scam-prevention, knitting, drawing, health, art appreciation, history of Detroit?
The reason for this pathway of thinking is that our senior group is not growing. Together with the apparent needs of seniors not in our group, this makes me wonder if we could do more to answer the needs of those who aren't members.
After all, we are all in the same boat. We all have already lived full lives. Now is the time to have a little fun.
Learn a new skill, learn how to know what a painting is telling us, find out about the streets of Detroit from the past. The possibilities are endless.
Some of these things you can get now at the Kulick Center, and by attending senior meetings. We have a knitting group with a capable teacher. At our meetings, we routinely have speakers from the DIA, Detroit Historical, scam experts, nutrition experts. We also have fun stuff like card parties, tea parties, pot luck lunches. We travel to cider mills, unique restaurants, museums, shopping trips, even the Detroit River walk!
All that said, a person has to know about these things to take advantage of them. I was astounded to talk to a man yesterday who had no idea that the senior group even existed. This leads to the question of where do you folks get your information on what is happening in Ferndale? We publicize on Facebook, as well as with flyers at the Center. Clearly, this isn't enough if people are unaware of it.
Our Senior Group meets on the second and fourth Wednesday of the month at 11:00 A.M. at the Kulick Center. Ask at the front desk for a copy of the newsletter, and you can read about our upcoming events.
SO, HERE IS THE FAVOR: Please call me. My number is at the end of this column. Tell me how you get information on happenings. Tell me what classes or lectures you would at-tend. Tell me if it's day or night classes or lectures. We can't help if we don't know.
Or just attend a meeting to see what we are all about. We promise we won't grab you and sell you into slavery. At least not at the first meeting.
Call me.
Jeannie Davis, 248 541 5888