Dept of Public Works: E 9 Mile Update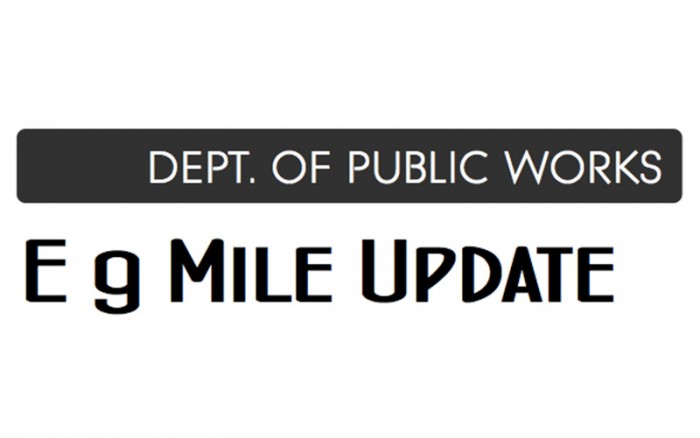 By: Ann Heler
THE 9 MILE RESURFACING PROJECT is anticipated to commence in early April and be completed by mid-August. The DPW will continue to provide updates as we go through the construction process.
Livernois and Marshall Traffic Signal Update: Construction of the new traffic signal is complete, and the signal began operating on Friday, January 30. Typically, this type of project would have taken six to nine months to complete. However, due to the emergency nature of this project and the hard work of all parties involved, this project was completed in 90 days. The DPW is continuing to work with the at-fault driver's auto insurance company regarding reimbursement of all costs incurred by the City.
Hilton Road (8 Mile to 9 Mile) Resurfacing Update: The majority of construction will take place in the Spring of 2016. Some work will be done in the Fall of 2015
Visit your Ferndale DPW at www. ferndalemi.gov/Government/Departments /Public_Works or call 248-546-2519.
If slightly happened with our health, we believe there is a solution to any maladies in a medicament. What medicines do patients purchase online? Viagra which is used to treat impotence and other states coupled to erectile malfunction. Learn more about "sildenafil". What people talk about "viagra stories"? The most substantial aspect you must look for is "sildenafil citrate". Such problems commonly signal other problems: low libido or erectile dysfunction can be the symptom a strong heartiness problem such as heart trouble. Causes of sexual disfunction switch on injury to the penis. Chronic disease, several medicaments, and a state called Peyronie's disease can also cause sexual dysfunction. Even though this medicine is not for use in women, it is not known whether this treatment passes into breast milk.