Community Conversations: Ferndale Library interviews State Rep Robert Wittenberg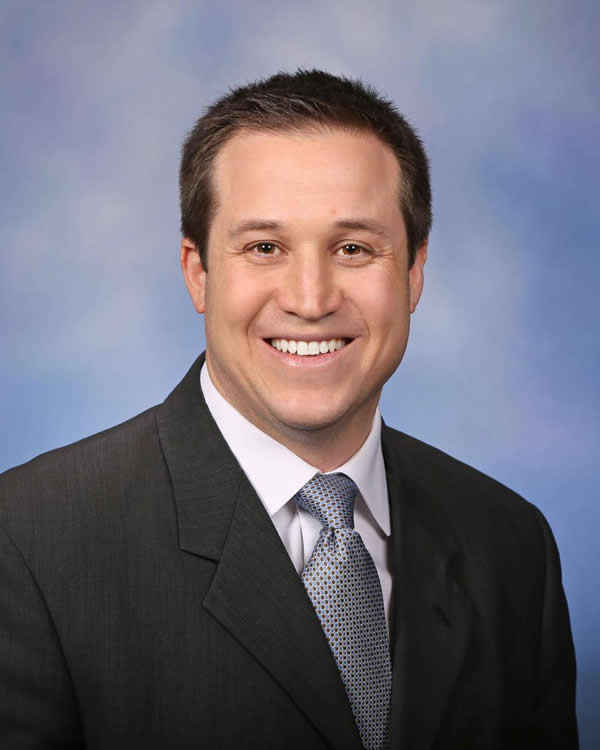 Community Conversations: Ferndale Library interviews State Rep Robert Wittenberg
– Jeff Milo 
Public Libraries are evolving, as you might have heard…
But all libraries, even ours, still struggle to demonstrate our progression and our continued vitality to every member of the communities we serve.
State Representative Robert Wittenberg noticed this even before he was elected to the House in 2016, and that's why he makes a concerted effort to host Community Conversations inside the libraries of the 27th District, including Ferndale and Hazel Park.
"I want (these Community Conversations) to bring people in (to the library) that might not be aware of it or haven't visited one in forever, so that they can see how they've changed and grown." Wittenberg said.
Wittenberg will be at the Hazel Park Memorial Library on Fri., June 15 and then visit the Ferndale Area District Library on Mon., June 18. These free events are Wittenberg's way of "reporting back" about the policies and bills being debated and developed in Lansing and how they might impact life for residents of his District.
"I want to be as accessible as possible," says Wittenberg, "so I host these Community Conversations to create more awareness and get more people in to (the library)…," he said, reiterating that "…libraries are a very important and valuable resource (for the community)."
Designed to be smaller scale, informal town hall meetings, the prevalence and frequency of State Representatives like Wittenberg utilizing "community conversations" increased notably over the last 10 years; Wittenberg has proven himself eager to host as many as possible.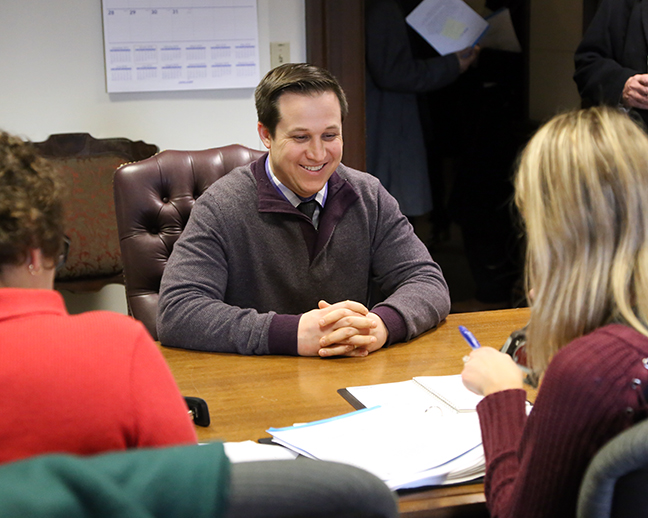 And libraries are optimal locations for these events because they've evolved into 21st century community centers, with multifaceted resources and access capabilities. Libraries increasingly see their role and the services they provide expanding to include not just literacy, but computer literacy: this would entail helping patrons navigate computer software, attain a comfort with keyboards, mouses, and other programs…
But what's just beginning to rise in importance is a discussion about media literacy—which concerns everyone's ability to effectively analyze and evaluate the media (news, information) we're encountering on a daily basis—primarily online. Last January, the Ferndale Library partnered with WDET-FM (101.9, Detroit's public radio station), to co-host a panel discussion about media literacy. It's all about communication–something Wittenberg is sensitive towards…
"I think social media has definitely changed how people interact with their legislators,"  said Wittenberg, in considering not just media literacy, but the rapid spread of social media's impact on our daily lives. And when it comes to politics, "(Social Media)'s predominantly how people become aware of what's going on…"
"It's tough this day and age to be a good legislator without some social media presence," Wittenberg admitted. "Although it's not the most important thing, it's still definitely of a piece with the whole picture, because people want to know what's going on (in Lansing), and that's especially true, now, after the 2016 election, I can tell you; more people are engaged in the political process than ever before, at least in my lifetime."
The Ferndale Library's previous media literacy discussion primarily addressed what Wittenberg already mentioned–that a lot of people get their news through Facebook or Twitter. That's something Wittenberg is sensitive about during Q&A sessions with voters. "The reality of there being articles out there that are false," he said, "or that there are articles that are acutlaly opinions but still presented as or assumed to be factual; there isn't always enough critical scrutinizing or fact checking that needs to be there and that leads people into echo chambers, where they're listening to, or reading only things that they already agree with."
Wittenberg said that at these Community Conversations, he'll occasionally encounter someone upset by something they read on social media, something that may be a strain of 'fake news.' That's where the in-person conversations can alleviate. "It's an interesting world, right now, that we're in, with social media, and it's obviously still new to for legislators, specifically, and the world of politics and government. I think we're still trying to figure it out. It's changed fast. Technology in general changes fast and will keep changing."
The core of Wittenberg's Community Conversations concerns engagement. These events are opportunities for us to log-off, as it were, to put our devices down and engage with legislators like Wittenberg in person, (or, as Internet slang would put it, "IRL" for "in real life!")  Even though the Internet aids in communication, Wittenberg said, it's still not as impactful as being in person, being accessible, and having a civil conversation.
"You can get backlash (over social media)," Wittenberg said, when it comes to a post that lays out a representative's position on a certain issue. "I do read everyone's opinions because I want to know all sides of an issue, to then can see whether I need to evolve on something. But what's most important is to utilize and absorb these opinions and suggestions from the people who live in the 27th district. So I do some thinking ahead of time before posting anything. I've seen horrible comments in online threads and it just makes me realize that some people aren't interested in actually having a dialogue on a topic. Not everything I'm going to do is 100% supported by everyone, but I hope it spurs discussion. You can have civil dialogue on issues, and that's what I hope to do."
Wittenberg's mother is a lifelong educator, teaching 3rd grade, and he credits her, his family, and his upbringing for influencing that inclination toward promoting civility and building consensus. "This is a relationship business," he said. "If there are more than 90,000 people in the district, that mean's not every one of them is a Democrat, and not everyone believes everything that the Democratic Party says is necessarily right–it's a spectrum. So we have to do the best we can to have conversations and reach across the aisle."
Wittenberg is currently working to prioritize the consideration of our senior citizens, and that extends not only to financial security, but to media literacy as well. "These are people who have worked their entire lives and worked hard." Wittenberg's platform emphasizes an assurance of a quality of life for seniors. "But then you hear of senior citizens who are really vulnerable online, they're getting exploited by scams over email or their cellphone." Media literacy is a concern for all generations, then.
Wittenberg is also working particularly hard on education issues in Lansing, addressing class size, pushing for universal pre-school and actively visiting schools in the district during events like National Reading Month to read to students and promote literacy. "The foundation of it all …is literacy," Wittenberg said. "You can't be media literate if you're not literate to start with. So the foundation is making sure kids are able to read and able to learn at a very young age, and then obviously grow to love to read." A library is the perfect place to have these conversations, first and foremost because "… it's a place full of books!"
"But libraries have also progressed," Wittenberg concluded. "It's a community center, really! That's why I host as many Community Conversations at libraries as I can, because it's a valuable resource that everyone needs to know about."
Community Conversations
with State Representative Robert Wittenberg
*Fri. June 15
Hazel Park Memorial Library
11am
123 E 9 Mile
**
*Mon. June 18
Ferndale Area District Library
6:30pm
222 E 9 Mile Rd