Clean Plates : Clean, Fresh Eating Delivered To Your Door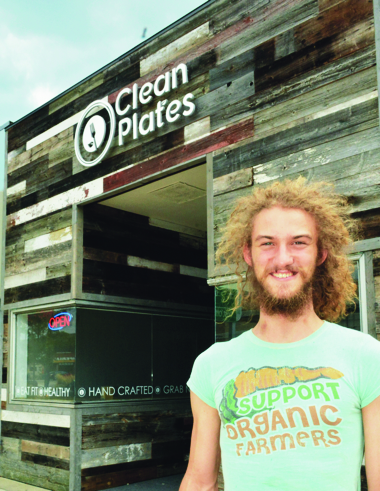 Story By: Maggie Boleyn
Photos By: Bernie LaFramboise
HAVE YOU EVER COME HOME FROM A workout only to find yourself undoing all your effort by pigging out on junk food just because it was handy? Do you wish you could come home to a healthy meal prepared and waiting for you? If so, you will want to check out Clean Plates Detroit, a new meal-management option located at 149 West 9 Mile Road in Ferndale.
Clean Plates operates on the idea that a busy lifestyle does not always go hand-in-hand with healthy eating habits. Clean Plates Detroit aims to provide healthy, cost effective, meals for residents in the Metro Detroit delivery area. Manager Omario Matti said that the concept of healthy, clean eating on-the-go first originated in Toronto, at the sister company of Clean Plates Detroit. "It was not long before we saw an influx in the demand of healthy eating in the United States," he said.
Ferndale was a natural fit for the concept, Matti said. "The city of Ferndale was an obvious decision," he said. "Clean Plates represents a variety of things, one being diversity. Our menu offers clients an assortment of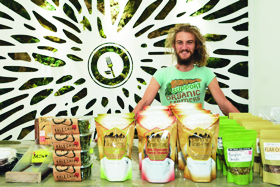 meal options including foods from various ethnic backgrounds and dietary restrictions. We cater to individuals who want to meet their goals and at the same time, offer a variety of meals that will accommodate their taste palate. The city of Ferndale is a direct reflection of that. We at Clean Plates believe our menu and motto replicates the demographics of Ferndale—multiplicity and full of energy."
Matti is enthusiastic about his Ferndale location. "The energy here is a quality you cannot find elsewhere in Michigan. The city of Ferndale is exquisite in that the majority of residents are really in sync with the concept of health and wellness—something we promote so profoundly. Everything from our store design to our menu was a well-thought-out process, and we wanted to make sure our concept fit well with its surroundings."
Clean Plates combines a passion for good food, and a commitment to the perfect balance between nutrition and taste. An assortment of meal choices were developed with this concept in mind. Also, Clean Plates offers to customize any of their meal plans to meet individual preferences. Popular menu items are always kept in rotation, and specialty meals change every 60 days.
According to the website, vegetarian customers can send an email to Info@Clean-Plates.com, and Clean Plates can work with any of your dietary needs.
Clean Plates promises a variety of high-quality foods delivered right to your door, giving you a leg up on a healthy lifestyle. Ingredients are sourced from Amish farms in Michigan and Indiana, and purchased at local markets. Poultry is all natural, cage-free and grain-fed, and free from hormones and steroids. Beef is grass-fed, also without using hormones and steroids. Meals are hand-delivered during a delivery time window. A text message or phone call is made approximately 15 minutes prior to delivery.
If you cannot be at home during your scheduled delivery window, place a cooler with ice by your door and Clean Plates will leave your delivery there. If you prefer, you can pick up your meals from the retail shop in Ferndale during business hours. However, if you miss your delivery, and you do not pick up your order at the retail store, a re-delivery fee will be charged.
Clean Plates Detroit meal management is on the web at www.CleanPlatesDetroit.com.