City Manager Tungate Honored with Outstanding Public Service Executive of the Year Award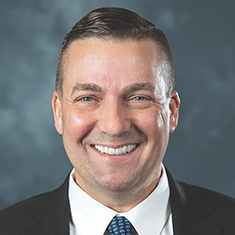 CITY MANAGER ERIK TUNGATE WAS RECENTLY NAMED THE OUTSTANDING PUBLIC SERVICE EXECUTIVE OF
THE YEAR FOR 2022 BY THE AMERICAN SOCIETY FOR PUBLIC ADMINISTRATION (ASPA) DETROIT METROPOLITAN CHAPTER.
This award is given annually to individuals whose career in public service has been impactful on the communities they have been chosen to represent and has contributed to the advancement of the public interested and the prestige of the public service profession.
"To serve as a public service professional is a calling and I am honored that my passion for helping others has been recognized by ASPA-Detroit Metropolitan Chapter," said Tungate.
ASPA'S MISSION IS TO ADVANCE EXCELLENCE IN PUBLIC SERVICE through promoting the value of joining and elevating the public service profession, building bridges among all who pursue public purposes at home and internationally and achieving innovative solutions to the challenges of governance.
"City Manager Tungate is a key leader in public service," said President-Elect of the ASPA-Detroit Chapter Courtney Flynn. "Through strong fiscal policies, long-term economic development goals and a deep connection to the communities he has served, City Manager Tungate has positively impacted the Metro-Detroit region."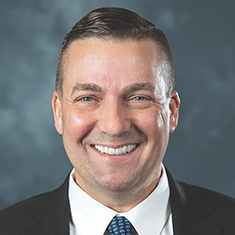 Tungate has been a committed public servant since 2005, which is when he began his career in public service as the Executive Director of Community & Economic Development for the City of Hamtramck. From there, Tungate went on to serve as the Business Development Manager for the Detroit Economic Growth Corporation, the Senior Project Manager of National Business Attraction for the Michigan Economic Development Corporation, an Economic Development Officer for Wayne County and Acting City Manager for Hamtramck. Tungate's success in these positions led him to the role of Oak Park's City Manager in 2012.
TUNGATE HAS SERVED AS OAK PARK'S CITY MANAGER FOR NEARLY TEN YEARS, a timeframe in which he has bolstered the City's financial health and implemented policies that allow the community to thrive. Some key examples that highlight how Tungate's skills and leadership abilities have led to a thriving community include:
The once dry City of Oak Park reformed its liquor/alcohol regulations and is now home to two micro-breweries, a social district and other establishments that offer such libations, creating greater opportunities for economic development.
The City's tax base substantially growing, in part, due to economic success. Such economic success includes the full development of the former Detroit Armory Site, and n ew local businesses regularly opening.
A focused commitment to the health and wellness of the Oak Park community, which is currently being exemplified by a complete assessment of the City's parks and recreation amenities through the Elevate Oak Park project. With this project, like all projects in the City, citizen engagement is of the highest priority.
The leveraging of resources through working closely with neighboring communities and entities to create more opportunities for community success can be found.